Manitou 'ahead of schedule'
By Joe Malone09 March 2018
Manitou has posted a year-on-year revenues increase of 19% to €1.59 billion for 2017, claiming to be a year ahead of schedule.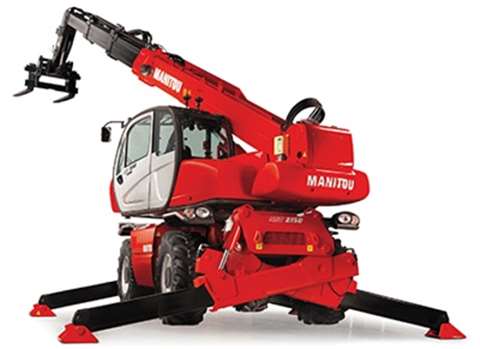 The manufacturer also saw its earnings before interest, taxes, depreciation and amortization (EBITDA) rise 25.3% to €124 million.
The company said it had strengthened its sales position and expanded its operations outside of France, following acquisitions made in India and Australia. Manitou also noted a return to profitability for its compact equipment products division in 2017, following two "difficult years" beforehand.
Michel Denis, president and CEO, said, "All of these elements enable us to predict for 2018, at constant exchange rates, a growth in sales revenues above 10% and an improvement in recurring operating income of around 50 base points, equivalent to approximately 6.5% of sales revenues.
"Our vision is that by 2022, the Manitou group will strengthen its leadership position by providing innovative and cutting edge solutions across the globe and by expanding its range of products and services."
Denis added that Manitou would continue to expand its commercial presence to increase its market share and deliver sustainable growth.