Manitowoc cranes up 23 percent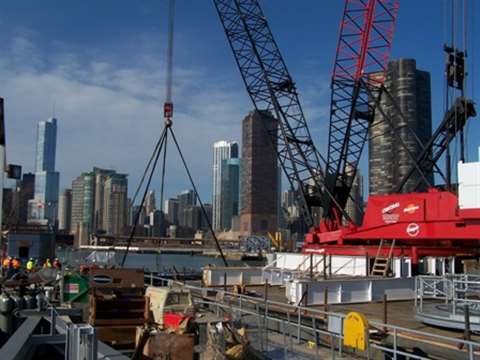 Second quarter 2011 net sales in Manitowoc's crane segment were US$554.8 million, up 22.9% from $451.6 million in the second quarter of 2010. Primary drivers were growth in the Americas region and strong demand in emerging markets, the company said.
"The second-quarter Crane segment results illustrate the benefits we receive from our global footprint and considerable product breadth. Project discussions and improved quoting activities are occurring in most product lines with demand in North America picking up, particularly in large rough terrain cranes and boom trucks, coupled with increased activity in some parts of Europe for tower cranes and all terrain cranes. In our emerging markets, we still see energy and infrastructure projects driving sales. The level of activity we have witnessed in the first half of this year supports our assertion that 2010 was indeed the trough and 2011 will be a transition year as we continue to move through this recovery," said Glen Tellock, Manitowoc chairman and chief executive officer.
Crane segment operating earnings for the second quarter of 2011, however, decreased to $29.5 million from $38.5 million in the same period in 2010. It reduced the operating margin to 5.3%, down from 8.5% in the same period in 2010. The decrease was attributed in part to increasing raw material costs.
Order backlog was up 4.9% to $839 million at 30 June 2011 over the previous quarter and up 58% from 30 June 2010.
The increase in crane sales was largely responsible for the 16% overall increase in sales for the Manitowoc Company, which includes the Food Service division. Sales in the second quarter were $949.8 million, up from $819.3 million in the second quarter of 2010. Foodservice segment sales were up 7.4%.
"Achieving and preserving an optimal capital structure remains a key priority for us as we capitalise on the strategic opportunities ahead of us. We continue to focus on working capital management to ensure we maintain an appropriate balance between our ability to meet growing customer demand and our cash generation and debt reduction goals," said Tellock. "We believe that our initiatives around product innovation and operational excellence position us well to leverage the recovering economy. We will continue to invest in the necessary people, processes, and technology to support our long-term growth strategy as we focus on expanding our leadership and competitive position in 2011 and beyond."
For the full year 2011 Manitowoc forecasts that crane revenue will see low double digit year-on-year percentage growth and improved margin building off the 2010 trough level.