Manitowoc down in double digits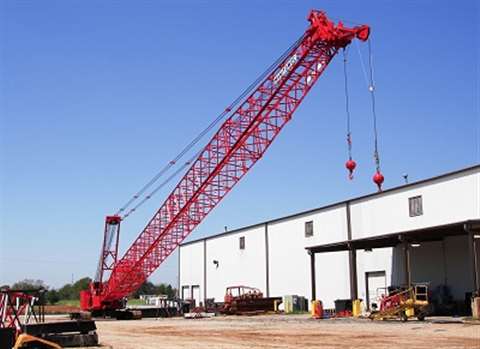 Second quarter 2015 sales at Manitowoc in its crane segment were US$477.7 million, down 21 % on the $606 million of the same quarter in 2014. The USA-headquartered manufacturer attributed the decline to fewer rough terrain and boom trucks being sold because of depressed oil and gas markets.
Operating earnings for the second quarter of 2015 were $26.2 million, down from $54.4 million in the same period of 2014. As a result the operating margin was 5.5 % for the period, down from 9.0 % a year earlier. Order backlog was $731 million on 30 June 2015, slightly up on the second quarter 2014 backlog of $728 million. Orders, worth $438 million, were down from the $491 million from the second quarter of 2014.
"While we saw strength in certain markets and product lines, our results were negatively impacted by a difficult oil and gas market, as well as unfavourable exchange rates. In light of these challenges, we have lowered our full-year outlook for Cranes," said Glen Tellock, Manitowoc Company chairman and chief executive officer. "As we look to the remainder of 2015, we continue to focus on the agility of our business, enabling us to maximise our performance in the near term and positioning us well to capture growth when our end markets improve."
For the Manitowoc Company as a whole, including the food service segment, total second-quarter 2015 sales were $885.4 million, down 12.6 % from $1.013 billion in the same period a year earlier. Close to half ($59.7 million) of this decline was from unfavourable foreign currency impact, Manitowoc said.
For the full year 2015 Manitowoc has revised its guidance and now forecasts a double digit decline in crane revenue and an operating margin around 5 %.
Separation of the Cranes and Foodservice businesses is ongoing and anticipated to happen during the first quarter of 2016. Costs associated with separating into two publicly traded companies are expected to be $20 to $30 million on an annual basis, the company said.