Manufacturers' Innovation, Tools and Attachments Award
For a company that by its own admission never expected to win a world demolition award, Demolition Resources was pleasantly surprised.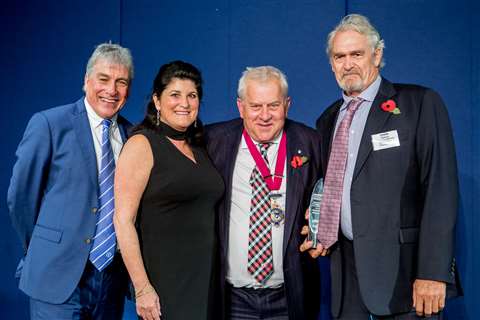 The Modular Light Duty Baler was the company's alternative to the manual execution of interior demolition projects and the potential hazards to workers on-site, particularly in high-rise buildings.
Founded by demolition professionals with over 40 years' experience. Demolition Resources designed the product to limit the handling of potentially harmful products and make disposing of them safer, faster, and more profitable for the demolition contractor.
It has been in production since April 2017.
It is built in two component parts, the baling chamber and the cylinder frame, shear and the electric/hydraulic power pack. Both are easily moved on a wheel and caster combination, which means the baler does not have to be disassembled to be moved from stockpile to stockpile once it is on the desired building floor.
"Portable, lightweight, easy to set up – the Modular Light Duty Baler is a cleverly designed product designed with a focus on the needs of demolition contractors," said the judges.