Marr Contracting awarded Australian energy project
By Hannah Sundermeyer01 July 2021
Marr will provide specialized heavy lifting crane services for the East Rockingham Waste to Energy Project.
Australian-based heavy lifting tower crane specialists, Marr Contracting Pty Ltd (The Men From Marr's), has been awarded the contract to deliver specialised heavy lifting crane services on the construction of the East Rockingham Waste to Energy Project in Western Australia.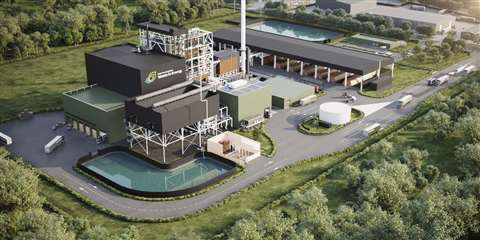 The AU$511 million project located in the Kwinana Industrial Area, 40 kilometres south of Perth, will be the second large-scale waste to energy (WtE) plant in Australia. With capacity to process 300,000 tonnes of residual waste from non-recyclable commercial and industrial sources every year, East Rockingham WtE will deliver a cost-effective waste treatment solution and a vital source of dispatachable renewable energy to the City of Perth.
The geotechnical conditions of the greenfield site, which is located in a high wind area close to the coast, posed a number of challenges that ACCIONA wished to address. Their primary concern was to find a solution that would reduce the number of lifting activities during the construction of the project.
"Marr Contracting was contacted at the initial planning stage because they had a solution that would minimise interface and project risk with a 'one size fits all' crane," said Kevin Meldrum, construction manager, ACCIONA Geotech. "Working with Simon and the Marr team from concept to on-site mobilisation has been a pleasure. We look forward to a safe and succesfull project as we ramp up over the coming period." 
Marr's solution – using a 330-tonne capacity M2480D Heavy Lift Luffer (HLL) – will allow critical lifts, weighing up to 150 tonnes, to be completed by a single crane from a fixed location, with a total site covearge of over 32,000 square meters and an ability to place 25 tonnes anywhere within that coverage.
The M2480D HLL has been installed on-site, with Marr's involvement on the project expected to run until Q1 2022. The East Rockingham WtE project is due for completion in December 2022.