Matebat in French regeneration project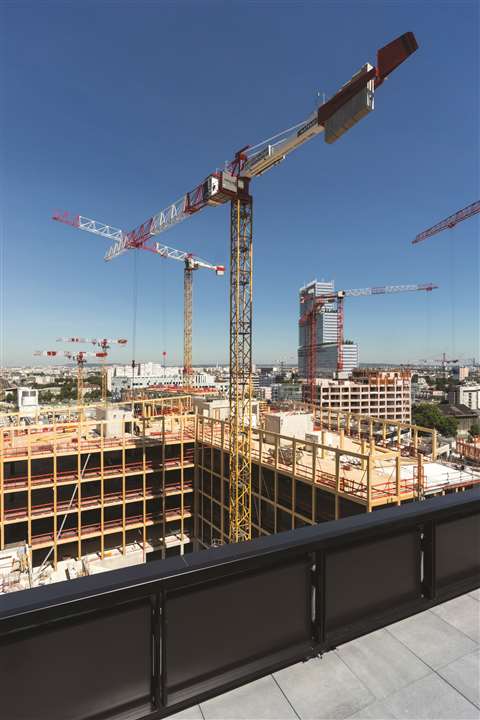 French tower crane rental and sales specialist Matebat is working on a high-profile mixed-use residential and office space development project in the Clichy-Batignolles area of Paris designed to regenerate the area.
For the project Matebat has provided construction companies Macons Parisiens and Leon Grosse with its tower crane expertise. For Macons Parisiens, Matebat supplied a Potain MDT 189 CCS crane with 58.10 metres under the hoist and standard 1.60 metre wide plus 2 metre wide masts.
For Leon Grosse, Matebat supplied a Potain MDT 368 L 12 with a 64.2 metre height and a 2 metre wide standard mast, plus a 2.45 metre wide mast. According to Matebat, the use of flat-top cranes with stronger and-or hybrid masts enabled the cranes to reach the heights required to build 18 storey buildings.