MCC pleads guilty to Big Dig over billing
By Chris Sleight11 May 2009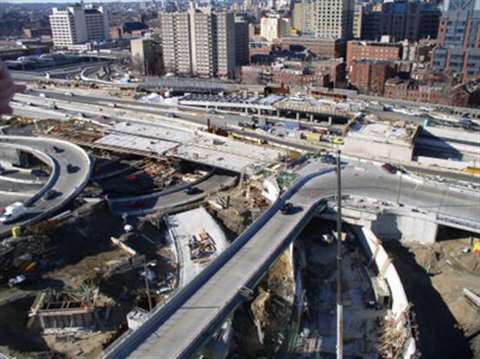 Modern Continental Corp (MCC) has pleaded guilty to 39 charges of over billing and fraud on the 'Big Dig' project in Boston, US. However, it has been cleared on ten charges relating to a structural failure on 10 July 2006, that saw ceiling panels collapse, killing one motorist.
MCC will face fines of up to US$ 0.5 million for each of the 39 charges it pleaded guilty on, for a maximum total of US$ 19.5 million, plus compensation. However, it is unclear how these fines will be paid, as MCC is currently in Chapter 11 bankruptcy proceedings, and has been since the charges were launched last June.
Epoxy to blame in collapse
Despite its fines for fraud, MCC has been cleared of liability for the ceiling collapse in 20006 that killed a motorist. This has now been traced to sub-standard epoxy resin being supplied, rather than poor workmanship or other issues with the contractor.
The epoxy supplier, Powers Fasteners of New York, US agreed to pay US$ 16 million in December to settle criminal charges against it relating to the collapse.