McGrath buys portable storage supplier
By Lewis Tyler11 April 2023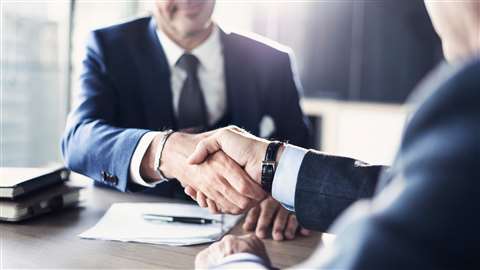 McGrath RentCorp has acquired Dixie Temporary Storage, a US-based supplier of portable storage solutions. Details of the transaction have not been confirmed, but McGrath has said that it funded the deal with borrowings from its revolving credit facility.
Dixie provides rental and sales solutions for portable containers as well as modification and accessories in the South Carolina region from its Charleston headquarters.
According to McGrath, the purchase of Dixie adds approximately 800 assets to its portfolio, while also adding a new branch location for its portable storage operations.
Joe Hanna, president and CEO of McGrath, said, "Our acquisition of Dixie Temporary Storage is highly complementary to our portable storage rental business. Consistent with our ongoing capital deployment and geographic expansion strategies, this opportunity provides us with a new regional operation and a high-quality fleet to serve the South Carolina market.
"We welcome the Dixie team and look forward to growing our expanding regional market share with a new set of customers."
Earlier this year, California-headquartered McGrath acquired Vesta Modular in a $400 million (€365 million) deal. At the time, Hanna said the purchase was made "in order to grow the new, larger scaled McGrath modular business together."