Metso healthy in 2019 half year
By Leila Steed25 July 2019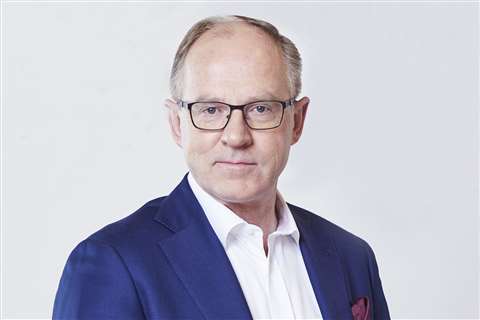 Metso Corporation has published its 2019 half-year review and second quarter results, reporting "healthy market activity" compared to the previous year.
The industrial equipment and services company's half year results showed that sales grew to €1.74 billion ($1.92 billion), up 17% on its 2018 figure of €1.49 billion ($1.65 billion).
Orders received totalled €1.88 billion ($2.01 billion), up 10% , Metso reported an EBITA (earnings before interest, tax and amortisation) of €222 million ($245 million) or 12.8% of sales against 11.2% of 2018.
The second quarter comparison showed sales growth to €903 million (US$999 million), up 16% from last year's €776 million ($858 million).
Orders received in the quarter increased by 2% to €869 million ($961 million) from €855 million ($946 million) in 2018 and the company's EBITA improved to €114 million ($126 million) or 12.6% of sales, from 11.1% in 2018.
The second quarter of 2019 saw Metso agree to acquire mobile crushing and screening company McCloskey. It also completed the acquisition of a Chilean mining services business in May.
Pekka Vauramo, Metso president and CEO, said: "We continued to perform well and made good progress during the second quarter. Activity in our end markets remained healthy and is shown in the good order intake for both Minerals and Flow Control.
"The pipeline for mining equipment orders continues to be good even though there were no large bookings during the quarter due to timing. Sales grew at a healthy double-digit rate in both segments. In addition to volume growth, we continue to show higher operational leverage with improving profitability in both segments. This proves that the internal work done across the businesses is generating the targeted results."
These results come just weeks after Metso announced that Metso Minerals business and Outotec Group had agreed a combination deal, that would see Flow Control become an independently listed company. This transaction is expected to be completed in the second quarter of 2020.