Miller Plant invests in Sandvik equipment
By Helen Wright17 November 2014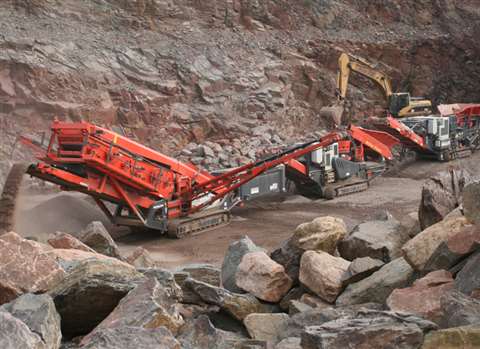 UK rental company Miller Plant has added to its mobile crushing and screening fleet with an investment in new equipment from manufacturer Sandvik.
Miller Plant rented its crushing and screening equipment to the quarrying, demolition and recycling industries.
Following its investment earlier this year in a QA340 Doublescreen and a QE340 scalper from Sandvik, the company has now bought a QH331 tracked cone crusher, a QA451 triple-decked Doublescreen and QJ241 and QJ341 tracked jaw crushers.
Since it began investing in the Sandvik Construction Mobiles range, the company has been able to undertake major contract work in quarries, recycling plants and civil engineering projects.
This has seen the crushers working on Aberdeenshire granite rock, one of the hardest materials in the country. The Sandvik crushers are capable of processing this exacting material, dealing with between 4000 to 250000 tonnes of rock on each individual project.
Ian Miller, managing director of Miller Plant, said, "Sandvik equipment has proven to be a strong and reliable partner over the past eight years. Their reputation for providing quality machinery with expert support and service made them the ideal choice for us when considering where to invest for mobile equipment.
"The innovative solutions have allowed us to expand our business into new areas and grow our customer base. Overall we're very pleased with the service from Sandvik and they will be our first choice for any future investments."