MINExpo pushed back to 2021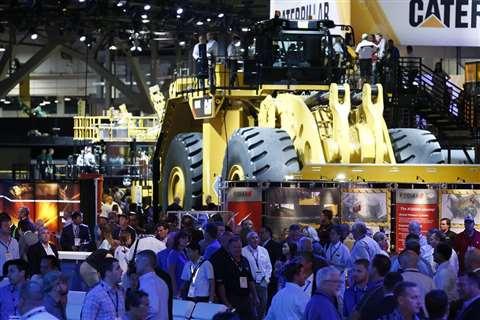 It has been announced by the National Mining Association (NMA), the MINExpo International 2020 show sponsor, that the show – due to held in September 2020 in Las Vegas, US – has been postponed due to Covid-19.
According to the NMA the current plan is to hold the show in the usual location a year later than normal, in 2021. The show is normally held every four years.
The 2016 show featured just under 2,000 companies exhibiting both inside and outside the Las Vegas Convention Center.
In a statement the NMA said, "We are working with our event partners to identify and secure the necessary exhibition facilities and hotel accommodations in Las Vegas for a successful MINExpo International 2021. Once the logistical arrangements have been confirmed the new dates will be announced."
For any companies exhibiting, the MINExpo 2020 floorplan, as it is currently laid out, will be transferred to the new dates in 2021. According to the NMA, "If you have contracted space for the 2020 show, your space will remain the same for 2021."
Due to the impact of Covid-19 a host of construction-related shows have postponed their dates, such as SaMoTer in Italy, Hillhead in the UK and APEX in the Netherlands.