More Trime lights for Illumin8
By Thomas Allen14 March 2019
UK-based site lighting specialist Illumin8 Lights has bought more than £500,000 worth of Trime's X-ECO LED lighting towers.
Illumin8 placed the order at the Executive Hire Show 2019, in preparation for a busy summer season.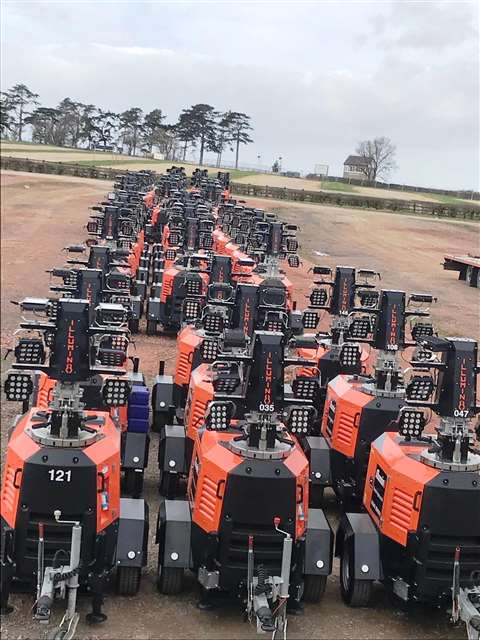 Neil Fenwick, founder and Managing Director of Illumin8, said, "Our order book for the forthcoming season is already filling up, so the need to increase our fleet of safe, bright and sustainable lighting was an overriding priority."
He added, "The X-ECO LED has become the mainstay of our rental fleet, with many clients asking for this set by name. Therefore, it became an easy decision to invest further in the X-ECO LED."
Illumin8's rental fleet is entirely composed of Trime's range of lighting towers.
The X-ECO LED has a built-in automatic start/stop light sensor, and safety is enhanced by its X-ECO AMOSS safety system. The energy saving LED lamps have a guaranteed lifetime of up to 2,000 hours.
Illumin8 has added an advanced tracking system to its X-ECO LED sets, which allows the company to see the location of each unit and monitor how they are performing via a connected device.