Moscow urban forum begins
By Neill Barston11 December 2014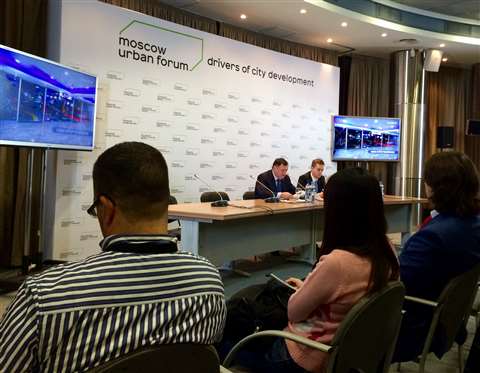 The 2014 Moscow Urban Forum has started today, lending focus to major issues surrounding global expansion and development of cities.
Among its key speakers from around the world are the UK's Sir Edward Lister, chief of staff and deputy for the Mayor of London; Fadi Jabri, general manager of Nikken Sekkei design consultancy; and Paul Chan, the Secretary for Development in Hong Kong.
Being staged across two days in Moscow, a series of expert panel-led discussions includes its opening session examining priorities of city development and approaches to creating transport hubs.
There are a number of other core issues explored including improving the use of technology and social media to help engage with residents to design future sustainable megacities.
In his opening briefing, Marat Khusnullin, Moscow's deputy mayor for urban development and construction said he was optimistic about the capital's economic fortunes, including major infrastructure projects.
He believed there were a number of positives surrounding the creation of a new 20 year-development plan for Moscow, but said the city did "not yet have enough commercial real estate development."
As a result, he said the city is actively seeking financial backing to deliver on its core plans, with interest from overseas investors expected.
In terms of its major projects, the deputy mayor said that its proposals for a key upgrade of Moscow's metro system had been allocated additional multi-billion dollar funding.
This would include significantly bolstering the network's stations, in addition to creating a wider system of transport hubs within the city in a bid to boost commerce and reduce commuting times.
For more information see www.moscowurbanforum.com.