New coal power plant 'underway' in Turkey
By Leila Steed27 September 2019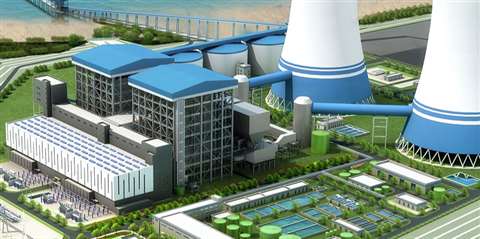 Work on the Hunutlu Thermal Power Plant, which is located within a biodiversity protection zone in the Adana region of Turkey, has begun, reports Xinhuanet.
Construction workers have recently been seen on the site, signalling that construction of the coal-fired power plant is officially underway despite opposition from locals and international environmental organisations.
Emba Electricity Production, a joint venture between Chinese Shanghai Electric Power, Avic-Intl Project Engineering Company and two Turkish local investors, gained planning approval for the plant in July 2015.
Due for completion in 2021 and costing US$1.7 billion (€1.56 billion), the Emba Hunutlu power plant will have the capacity to generate 2 x 660MW of electricity, which will amount to around 11.5 billion kWh/year.
Emba Electric said construction of the plant, which comprises three coal silos and a port for importing coal, will employ around 4,000 people and provide 500 permanent jobs thereafter. It added that it had planned measures to control air pollutants, water pollutants, noise and solid waste, to make the plant more environmentally friendly.
Opposing the energy development, Banktrack – an international organisation that aims to stop banks financing harmful business activities – has stated that, "The Paris Climate Agreement goals require a managed decline of fossil fuel production. The construction of new coal-fired power plants is not compatible with this goal."
According to Banktrack, TEMA (the Turkish Foundation for Combating Soil Erosion for Reforestation and the Protection of Natural Habitats) also disputes the legality of the plant's permit due to the site's conservation area status, which was said to have been awarded due to the presence of internationally protected marine turtles.