New date announced for M&T Expo
By Andy Brown26 June 2018
A new date has been set for M&T Expo of 26-29 November, 2018, following the previous postponement of the show.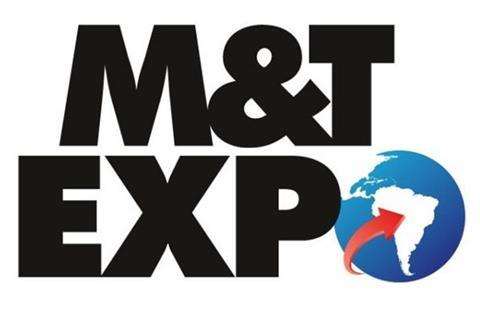 The show was initially due to be held on 5-8 June, but was cancelled due to a major truckers' strike which blocked all the necessary logistics needed to hold the exhibition and jeopardised the safe journey of participants.
The show will be held at the São Paulo Expo Exhibition & Convention Center in Brazil. The event will be open from 1.00pm until 8.00pm from 26-28 November and from 9.00am until 4.00pm on 29 November.
Monica Araujo, managing director at Messe München do Brasil Feiras Ltda, the organisers of the show, said, "We have spared no effort in bringing together all that is required to still hold the event in 2018 at same location and with the same conditions."
M&T is the largest construction exhibition in Brazil and is held every three years.
The dates for the new show clash with Bauma China, which will be held from 27-30 November in Shanghai, China.