New depot for Extreme Powered Platforms
By Sarah Ann McCay22 April 2014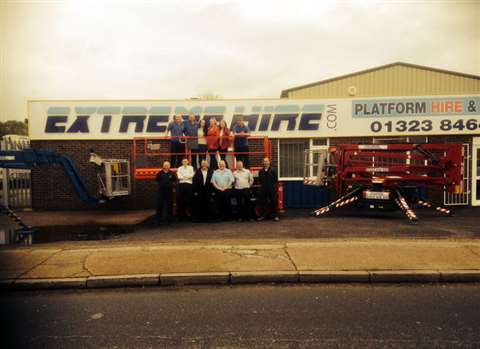 UK-based rental company Extreme Powered Platforms has opened a new depot in West London to service Surrey, Middlesex, Hampshire, Hertfordshire and Buckinghamshire.
Located in Shepperton, Surrey, within the M25 Greater London area, the depot will offer a fleet of access equipment including truck mounts, tracked access platforms, booms and scissor lifts. Extreme has also invested in a new 26 t delivery truck.
All hires will still be processed by the hire team at Extreme's headquarters in Hailsham, which will also continue to service the South East coast, Sussex and Kent.
Managing director Stuart Bond said: "I am very proud of the service we give to our customers but growing transport costs and expanding customer demand have made it hard to be competitive when servicing London and the Home Counties.
"By opening a second location we can now offer our fantastic service in a much larger area whilst also allowing us to grow the business and fleet even further."
The Shepperton depot opening comes ahead of the firm's 10th anniversary, which will be marked by celebrations in August.