New factory for Tiger Trailers
By Christian Shelton28 August 2018
UK trailer and bodywork manufacturer Tiger Trailers said progress on its new 168,000 ft² factory build has been rapid since construction started two months ago.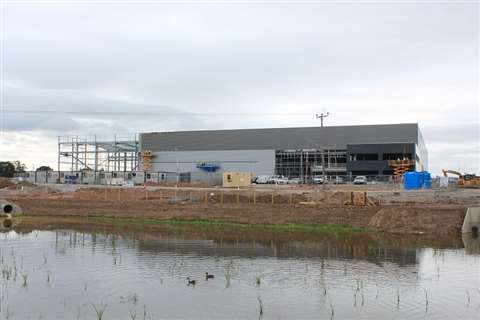 In the first five weeks of construction Tiger Trailers said its building contractor Bowmer & Kirkland shifted 1,765,733 ft3 of earth to complete the initial earth works. This cleared the way for 1,037 vibro-piling stone columns to be set, alongside 22,995 ft3 of concrete, which has been poured to complete the foundations of the factory.
Since then, 650 tonnes of steel have been used to erect the building's frame, with the roof and wall cladding to be completed over the coming weeks. August has also seen the major mechanical and electrical work get underway, said Tiger Trailers.
To date, 176,573 ft3 of stone has been delivered to the site. The yard space and car parks are close to completion, alongside some of the major landscaping features – like a pond, designed to support local wildlife.
Tiger Trailers said it is on track for completion by the end of the year, with an official opening ceremony set for early 2019.