New President for CECE
By Helen Wright15 January 2014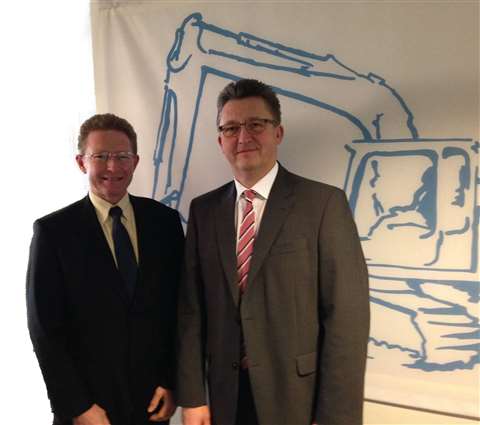 Eric Lepine, general manager of Caterpillar France, took the reins as the new president of the Committee for European Construction Equipment (CECE) on 1 January, 2014.
Lepine took over the position from Johann Sailer, who chaired the association for the last two years.
During his 26 years of experience in the industry, Lepine has held various positions at Caterpillar in different countries such as Belgium, Hungary, Poland, Russia, US and UK, before taking over the responsibility in Grenoble, France.
CECE said Lepine's main goal for his presidency would be to ensure the implementation of the ten points listed in the CECE-CEMA Industry Manifesto, which was presented during the 2013 CECE summit in Brussels to the members of the European Parliament and the European Commission.
The association added that Lepine believed that CECE should focus on three main priorities during his presidency.
These are achieving a harmonisation of road safety requirements for non-road mobile machinery within Europe; ensuring that industry's needs are taken into account within the current revision of the exhaust emission legislation; and finally working for the approval of a market surveillance legislation review, currently stuck at the European Council level.
Lepine said, "We will keep on promoting the idea of fair competition and free trade for all market players in Europe. What we have to avoid is non-needed complexity in laws and regulations."
The CECE deputy chairmen for the next two years are Christian Stryffeler, executive vice president for the machine segment of Ammann, and Giampiero Biglia, business director at CNH Industrial.