New products from Doka
By Andy Brown01 March 2019
Doka will be presenting products, services and innovations on a 4,700 m² booth in the open-air area north/west at booth FN.420. At the booth there will be information and products from Doka, Form-on's formwork trade and, for the first time, the Umdasch Group Ventures.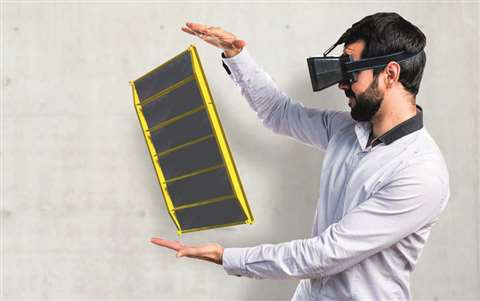 Umdasch Group Ventures deals with future trends and new technologies in construction and focuses on the development of disruptive innovations. The Umdasch Group's innovation hub will present three new solutions: Contour Crafting (3D printing in construction), Neulandt (mobile precasting plant primarily for affordable housing) and Contakt (jobsite digitisation).
Form-on is a Doka subsidiary that supplies new and used formwork components worldwide.
Live product demonstrations at the stand will include the current world champions and vice world champions in concrete construction, with the DokaXlight formwork system to be used in this year's performance.
Visitors will be able to use Virtual Reality (VR) to experience difference scenarios and follow presentations focusing separately on the highrise, infrastructure and energy sectors of construction. In Doka's Digital Services area, the most recent digital solutions and services can be tried out.
One of the new products on display will be the safety-focused FreeFalcon. This mobile personal fall-arrest system secures workers where the risk of a fall is most critical.
Another product on display will be Dokaflex Xbrace, an enhanced version of the Dokaflex timber-beam floor formwork that, according to the company, adds flexibility, universal usability and simplicity of use to contemporary safety aspects. All existing Dokaflex systems can be adapted to the new version.