New scissors from Dingli
By Chris Sleight27 September 2010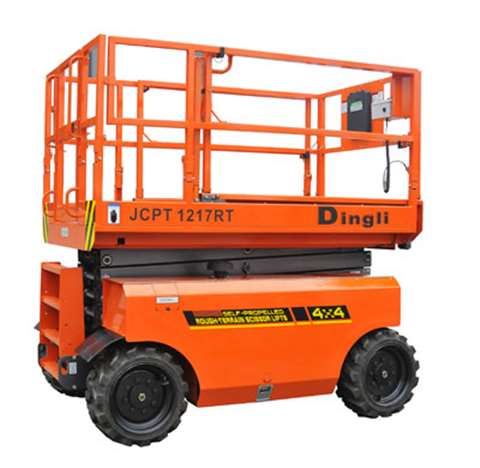 Dingli will introduce a range of new electric scissor lifts, including the JCPT0808HD, JCPT1008HD, JCPT1012HD and JCPT1212HD, offering 8 m to 12 m working heights for outdoor applications. They feature a swing-out chassis tray to make maintenance easier, while guard rails can be folded down for ease of transportation. Also new is the 7,8 m working height JCPT0807DC, with similar features.
Meanwhile, three variants of the 5 m working height JCPT3.0(III) are available - standard platform, single extension platform and double extension platforms. A slide-out chassis helps make maintenance easier and there is also an electronic display to show fault codes if there are any problems on the machine.
Further down the size categories are the JCPT3.0 and JCPT3.9 scissor lifts, offering 5m to 5.9m working heights, while further up the range are the JCPT1017RT, JCPT1217RT and JCPT1417RT offering 10 m to 14 m working heights.