New tunnel under Mississippi
By Joe Sargent30 April 2019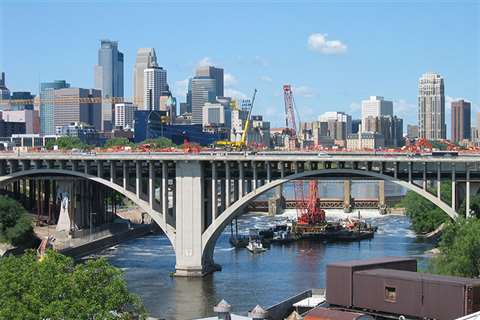 A new water tunnel intended to maintain the transfer of drinking water will be constructed under the Mississippi river in the US.
The project is expected to cost approximately US$24 million and will solve a problem that has been an issue for engineers for over a century.
The city has used the river as its source of freshwater for years, but the pipework required to deliver the water has created challenges.
In the 1940s a pipe was constructed and attached to the 10th Avenue Bridge. However, contact with salt from the road and exposure to the elements have begun to corrode the pipe.
The US currently has some issues with its bridge network.At present more than 47,000 bridges across the US are structurally deficient.
The bridge on 10th Avenue is also in need of repair and the planned restoration work on the structure has led to the investment in relocating the pipework.
As a solution, the city of Minneapolis will use a microtunnel boring machine to drill a 1.5m diameter corridor several metres beneath the river to protect the pipe from the elements.