North America Regional Report: Reserved optimism
By Thomas Allen20 December 2017
The uncertainty about President Trump's ability to fulfil his promise to pour $1 trillion into US infrastructure feeds into the general atmosphere of reserved optimism that surrounds the North American construction market at the moment.
Although the mood is generally quite positive in the region and the expectation is that its construction market will continue to grow, the rate of growth will likely decline.
While the Mexican market is expected to see some modest acceleration over the coming years, such acceleration will only be experienced by the Canadian and US markets into 2018, after which the rate will drop.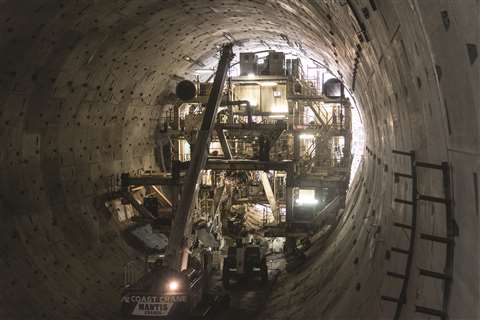 It has been predicted that the large US market will lead regional gains over the coming year. However, there are risks to this outlook, since the recent improvement in investment has been partly driven by expectations of regulatory relief, business-friendly tax reforms and an influx of public infrastructure spending.
The White House has been slow to make legislative progress. Indeed, there are even indications that President Trump will backtrack on his plan to launch $1 trillion worth of public-private partnership (PPP) infrastructure projects.
In a recent meeting with representatives from both Republican and Democratic parties, the president reportedly said he no longer saw the PPP model as a viable option for the construction and repair of the nation's roads, bridges and airports.
This begs the question of how exactly the US government intends to fund future infrastructure projects.
Another challenge faced by the US is the skills gap.
Launched this year, the Commercial Construction Index – an economic indicator produced by the US Chamber of Commerce and United States Gypsum Corporation – showed that at the end of the third quarter of 2017, US contractors were feeling relatively positive about the future, with increasing backlogs reported.
However, this optimism about the trajectory of the industry was tempered by the fact that 91% of respondents were at least moderately concerned about the skill levels of the workforce.
Tom Donohue, president and CEO of the US Chamber, said, "The projected growth uncovered in this research is good news for employers and workers, but there is reason for concern in the lack of qualified talent available in vital specialities.
"To get our economy growing to its full potential, we must ensure that we have a workforce that is ready to fill the available jobs."
Such a workforce will be required to carry out future large-scale projects, of which there is certainly no current shortage in the US.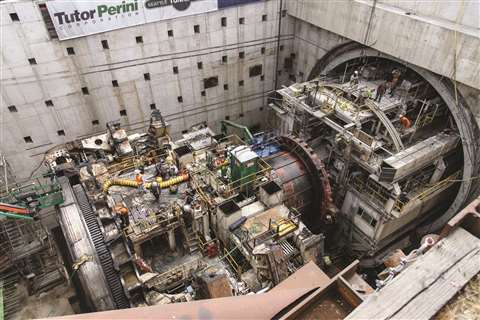 Viaduct replacement
In Seattle, Washington, for example, progress is being made with the Alaskan Way Viaduct replacement programme.
As part of the project, a $2 billion tunnel has been completed, some 20 years after the project was first mooted, and is set to replace an elevated highway in Seattle.
At a celebratory event, the Washington State Department of Transport's project administrator Joe Hedges said, from a tunnelling perspective, the project to replace the Alaskan Way Viaduct was an engineering feat akin to "going to the moon".
The new 3.2km tunnel has an 18.3m diameter – large enough to house a two-storey double-lane road.
With the tunnel complete, 85% of the project has been undertaken, and only the Dearborn Street off-ramp bridge is required before the viaduct highway can be torn down.
In August of this year, crews removed the last piece of the 112m-long, 7,250-tonne tunnel boring machine (TBM) – nicknamed Bertha – from the SR 99 tunnel, clearing the way for road building to start inside the disassembly pit.
Another large infrastructure project is being carried out in the US state of Florida, where the Interstate 4 (I-4) highway is being reconstructed at a cost of $2.3 billion.
Volvo Construction Equipment (Volvo CE) is supporting the development, with approximately 70 of its excavators and compactors active on the project.
Tony Spake, commercial business manager at Volvo CE, said, "What we're seeing at the I-4 Ultimate project is one of the most advanced infrastructure projects in the world.
"There are numerous examples of leading safety and traffic flow features."
He added, "This project will also help define how future highway systems are financed and managed, and how they will interact with the spaces they inhabit."
The 34km stretch of road reaches from west of Kirkman Road in Orange County to east of State Road 434 in Seminole County, cutting through Orlando along the way.
Through a PPP, the SGL Constructors joint venture – comprising Skanska, Granite and Lane – is responsible for building two dynamic tolled express lanes in each direction, 140 bridges, 15 interchanges, nine toll gantries, architectural features, and mixed-use spaces.
The megaproject is slated for completion in 2021, by which point it is estimated that just under 1 million tonnes of asphalt, 225km of pipe, 42,000 tonnes of steel and 483,000m3 of concrete will have been used.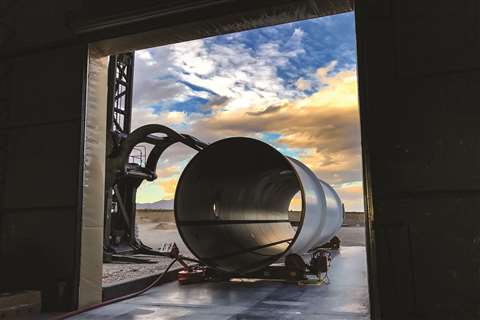 Looking to the future
Also looking to the future of infrastructure and its construction, the maglev transportation system group Virgin Hyperloop One – with its test track, DevLoop, in Las Vegas, US – recently signed a deal in the US to pursue its first commercial route.
The Hyperloop technology promises to electrically accelerate magnetically-levitated passenger pods through a low-pressure tube, to speeds of up to 1,000km/h. The system was tested earlier this year in the US and is now ready to be rolled out on the international stage.
The Rocky Mountain Hyperloop deal – originally proposed by the Colorado Department of Transportation and the US engineering firm Aecom – is expected to see a line run between Wyoming and Colorado.
Rob Lloyd, CEO of Virgin Hyperloop One, said, "Studies like this bring us closer to our goal of implementing three full-scale systems operating by 2021."
One sector that has been performing particularly well in the US is pipeline construction, and a controversial $3 billion natural gas pipeline project was recently given the green light by the Federal Energy Regulatory Commission.
The 317km-long Atlantic Sunrise pipeline will become part of a US network owned by Transcontinental Gas Pipe Line Co (Transco), carrying natural gas between the Gulf Coast and the Eastern Seaboard.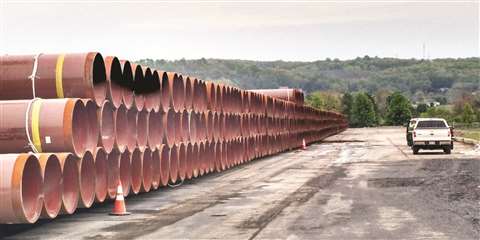 The project, being developed by Williams Partners, based in Oklahoma, US, has met with opposition from both environmental and religious groups, including an order of Catholic nuns. The nuns have filed a religious freedom lawsuit against Transco, while another group, Members of Lancaster Against Pipelines, have built an open-air chapel on the proposed pipeline route.
Chris Stockton, a spokesman for the developers, said the suit did not affect the company's right to start pipeline construction as scheduled.
Currently, teams are being assembled by the project's primary contractors, Henkels & McCoy, Latex Construction Co, Michels Corp and Welded Construction, who will work simultaneously on different sections of the pipeline.
Initially, crews in Columbia and Wyoming will be tasked with building compressor stations, which will help move the gas through the pipeline.
The project is expected to be completed by the middle of 2018.
Pipeline project halted
In Canada, however, a major pipeline project had to be halted earlier this year.
Following a change in circumstances, Canadian energy company TransCanada decided not to proceed with its CAD$12 billion (US$9.5 billion) Energy East Pipeline and Eastern Mainline projects in Canada.
President and CEO of TransCanada Russ Girling said, "TransCanada will also notify Quebec's Ministère du Developpement durable, de l'Environnement, et Lutte contre les changements climatiques that it is withdrawing the Energy East project from the environmental review process."
The project was set to begin in 2018 and would have employed 14,000 workers a year, and a further 3,300 per annum during its first 20 years in operation.
The 4,500km Energy East pipeline would have carried oil from fields in the province of Alberta to St John on Canada's Atlantic coast.
Giving thanks to various organisations, customers, governments and Canadian citizens who supported the projects, Girling added, "We will continue to focus on our CAD$24 billion (US$19 billion) near-term capital programme."
As result of this project's termination, TransCanada was said to be reviewing its approximately CAD$1.3 billion (US$1 billion) carrying value, which included an allowance for funds used during construction capitalised since inception.
There has been speculation that these recent events could bolster efforts to revive other controversial projects of the company's.
The Canadian market is certainly not untouched by the hand of the Chinese. Major Canadian construction firm Aecon recently signed a $1.51 billion deal to be bought by CCCI, a subsidiary of China Communications Construction Company (CCCC).
Brian Tobin, Aecon's chairman, said, "We believe this is a very positive outcome for Aecon and our key stakeholders."
It was said that, as a result of this acquisition, Aecon would gain access to new platforms and partnerships for continued growth in Canada and abroad, due to its enhanced capabilities and financial resources, while CCCI continued to advance its global growth strategy.
Lu Jianzhong, President of CCCI, said, "Aecon has a strong management team and a very impressive track record that have made it a leading construction company in Canada and a pioneer in public private partnerships and concession operations.
"It will now gain access to significant capital, complementary infrastructure expertise and an international network to support its growth ambitions."
Aecon will retain its name and will continue to be managed by its Canadian team from its headquarters in Calgary, Canada.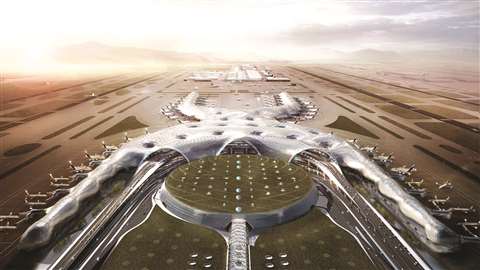 Sinking feeling
On the other side of the US, over the US-Mexico border, Mexico City airport has been getting a sinking feeling.
The $13 billion project to build a new Mexico City International Airport has been threatened by a catalogue of troubles.
A rail line intended to transport materials to and from the site was held up by land disputes and heavy rain, putting it a full year behind schedule.
One of the runways is also late and could impede the entire project if it fails to clear safety tests and certifications in time.
And other issues include a key contractor filing for bankruptcy, the project coordinator suing the airport operators, and the collapse of a bridge that connected to a highway during a recent earthquake.
Although delays are commonly experienced on construction sites in Mexico, these particular setbacks could threaten the entire project since the 2018 presidential election is looming. Replacing the nation's overcrowded main airport was a key promise made by President Enrique Pena Nieto, and his political opponent, Andres Manuel Lopez Obrador, has promised to scrap the project altogether.
Located on an old lake bed, the 5,018ha site had to be paved with tezontle – a volcanic rock – before work could begin.
The runways will need three more coats of the rock and two layers of basalt, which will sink about two metres into the ground, squeezing out any remaining water.
The airport, which is designed to accommodate 68 million passengers per year by 2020, will be housed in a single X-shaped glass-and-steel structure that will collect and recycle rainwater.
Despite the setbacks, the Grupo Carso joint venture responsible for the project said it was still working to the 2020 deadline.