NTS opens new Fort Worth branch
By Joe Malone19 June 2017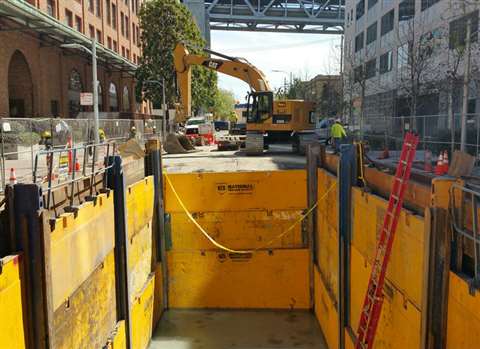 US-based trench and traffic safety equipment specialist National Trench Safety (NTS) has expanded its operations with a new branch in Fort Worth, Texas.
With depots in the US and UK, its latest is the company's 32nd branch in total. The Fort Worth branch will be managed by Randy Towns, who NTS described as a seasoned trench safety veteran, and who is well known in the Dallas and Fort Worth market.
NTS said its ever-growing national footprint allowed the company to provide national, regional and local market customers a fully integrated, national branch network. It added it would help to deliver unique engineered solutions, the highest level of customer service and the most cost effective shoring solutions in the industry.
Ron Chilton, president of NTS, said, "We're excited to be strengthening our presence in the Dallas and Fort Worth markets. We have been the dominant trench and traffic safety supplier in the Dallas metroplex for a number of years.
"With the continued growth in the Fort Worth trade area, it has become increasingly important that we add an additional location in that area to be able to maintain the superior service levels that our customers have come to expect."
Mr Chilton added that the new location in the Western portion of the metroplex would allow NTS to continue to grow its overall position in the market."