One Call Hire upgrades delivery trailer fleet
By Helen Wright19 February 2014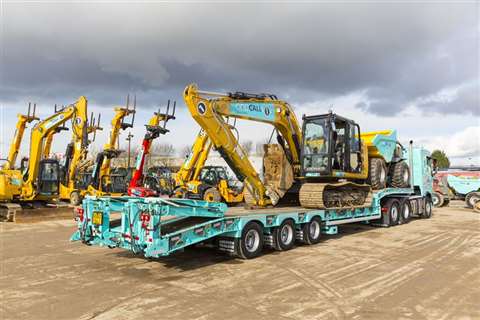 UK rental company One Call Hire has ordered six new tri-axle step frame trailers from Andover Trailers – a move which it claimed could help reduce the fuel consumption of its vehicles by 15%.
One Call Hire will use the new trailers, each worth over £53,000 (US$88,348), to deliver and collect rental equipment for customers across the UK.
The trailers feature forwards-folding hydraulic ramps which are designed to reduce wind resistance during travel, resulting in a fuel performance boost. By folding, this design effectively removes two big, wide ramps protruding behind the trailer.
One Call Hire chairman John Fitzpatrick said the implications for fuel costs were a key reason behind the decision to update the fleet.
"We've specified rigid bodies from Andover for 19 years so we knew the quality of the product was up to the demanding nature of our operation; however the clincher was the fuel saving capabilities of the fold forward ramps," he said.
"We are extremely confident this feature alone will help us make savings of around 15% compared to conventional trailers, which is fantastic given the soaring cost of diesel."
One Call Hire has over 3,000 machines available to rent from eight depots throughout the UK.