Operator evaluation service from CIS
Atlanta, US-based crane and rigging industry training company, Crane Industry Services (CIS), has introduced Qualified Crane Operator Evaluations (QCOEs). CIS said these are designed to help employers evaluate and document crane operator competency by identifying specific operator strengths and skills that need to be improved.
According to the CIS, the process identifies areas that require improvement that may not be spotted through certification testing alone. The QCOEs also provide employers with recommendations for improved performance and documentation for current compliance requirements. CIS says the process lowers costs and makes certification testing easier as it travels to the crane and operator's location to conduct tests and document each operator's qualifications.
"Excuses don't work when an employer is behind on a job schedule or over budget due to skill levels that are lower than needed to complete timely, quality, safe work," said Debbie Dickinson, CEO of CIS. "Our QCOEs also help employers fulfil the 'employer duty' to provide documentation to the Occupational Safety and Health Administration (OSHA) regarding qualification of operators, but the main benefit is safer, higher quality work."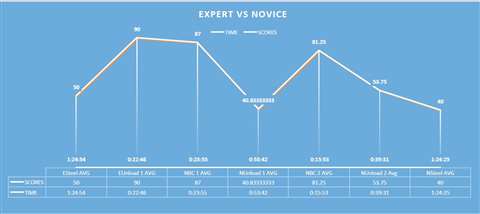 CIS can track an individual's record from novice to qualified crane operator. CIS said it has developed more than 200 exercises, many of which can be performed on a simulator, for demonstrating skills related to crane and lifting equipment operation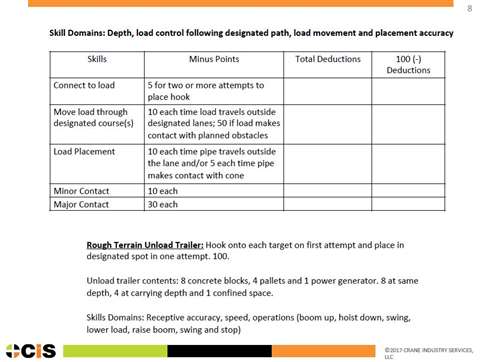 An example of a skills evaluation report produced for the QCOE. Exercises, written tests and practical exams are used to evaluate the qualification of a crane operator. CIS tracks individuals and maintains records with recommendations for organisations on how to improve ability and safety