Palace of Westminster report highlights scale of UK's asbestos problem
By Steve Ducker24 May 2023
As a report by the United Kingdom government says asbestos remediation at the Palace of Westminster could tie up 300 workers for two-and-a-half years – with the building remaining inactive the whole time.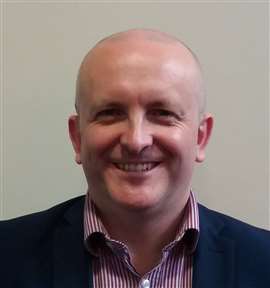 The severity of the challenge that would face workers at the palace – a UNESCO World Heritage Site more commonly known to Britons as the Houses of Parliament – has become apparent at a time when 20 tradespeople lose their lives to asbestos-related diseases every week.
Despite being banned, this lingering hazard poses a significant risk when disturbed, releasing dangerous fibres that inflict irreparable lung damage.
Mesothelioma, a fatal cancer, can strike years later and claim lives within a short timeframe, with construction and engineering workers facing the greatest risk.
And because asbestos particles stick to their personal protective equipment and tools, it also poses a threat to others outside the construction and demolition industries who come into contact with it.
Tim Turney, an industry expert from Casella, which specialises in advanced air sampling monitoring technology, emphasises the importance of adhering to regulations and working with licensed contractors during asbestos removal.
"Whenever asbestos is removed, it is a legal requirement to use licenced contractors and to ensure strict regulations and guidance are followed to limit the potential release of dangerous, airborne fibres.
"The guidance, depending on national practice, typically includes personal air sampling and/or static air sampling, to ensure that there is no exposure during remediation work or during the cleaning and clearance processes at a removal site. 
In the United Kingdom, a four-stage clearance process is used, involving a preliminary check of the site condition and job completeness, a thorough visual inspection inside the enclosure or work area, air monitoring and a final assessment of the post-enclosure or work area following dismantling. Licenced contractors may also take air samples before work is undertaken to establish a background level measurement.
"Conducting a test before disturbing any materials could save thousands of pounds on decontamination and environmental cleaning fees and help to avoid exposure," said Tim. Additionally, trained professionals may take air samples during work on or near asbestos to confirm that there is no leakage from the enclosure."