Palfinger provides Outreach with Scottish record
By Euan Youdale08 April 2013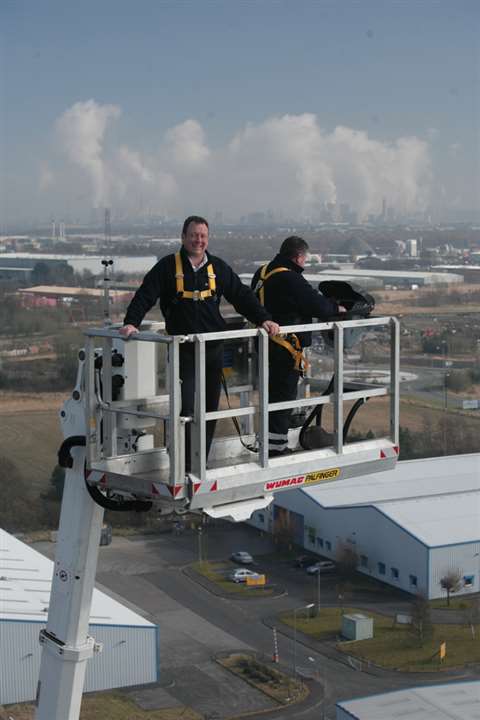 Outreach Access has recently taken delivery of the largest truck mounted access platform in Scotland, the company claims.
The Arrival of the 70 m Palfinger Wumag WT 700 at Outreach's Falkirk facility marks the last stage of a UK£1.25 million investment by the company in three truck mounts from the manufacturer. The other two models: the WT 530 and WT 450, have 53 m and 45 m working heights, respectively.
The Outreach Access division is now Scotland's largest independent hirer of truck mounted access equipment, says the company.
Gary Potts, Outreach managing director - sales and marketing, took the WT 700 for a test run and a bird's eye view of Scotland's only oil refinery at nearby Grangemouth, (see picture). He said, "Our experience over the past few years in this sector indicates there is real customer demand to hire specialist machines based in Scotland."