Partnership to provide vertical location capabilities on site
By Catrin Jones04 August 2022
NextNav, a 3D geolocation service company, has partnered with VOS Systems to bring vertical location capabilities to its Core product line through NextNav's Pinnacle service.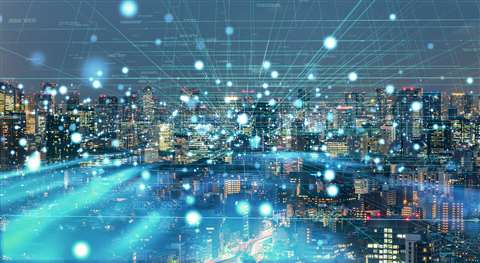 The partnership will aim to provide a connected worker solution to have vertical location capabilities, providing increased employee safety, improving workplace efficiency and allowing for a faster emergency response to affected workers.
The company says that the addition of vertical location services through NextNav enhances VOS Systems' offerings without requiring additional localised or on-premise infrastructure.
Important location intelligence in multistory buildings and locations is said to be given even in areas without wifi or internet access, such as on construction sites.
Dan Hight, vice president of business development and partnerships at NextNav, said, "At NextNav, we're enhancing location data to the three-dimensional world we live in. By bringing our Pinnacle service to VOS Systems' technology, we're helping businesses understand what floor their workers are on, improving safety and communication. Together, we're setting a path forward for a safer and more efficient workplace for personnel across several industries from construction to education."