Perkins caps 85 years
By Mike Hayes13 September 2017
Perkins Engines has revealed a world first – an oil filler cap that tells you when to change your oil.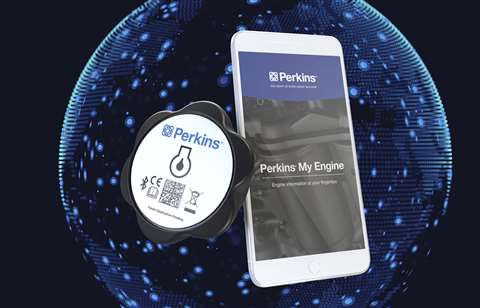 The device was unveiled by the firm at its 85th anniversary gala dinner, which took place within the UK's Peterborough Cathedral.
Working with the free Perkins smart phone My Engine app, the SmartCap can track machine uptime, notify of service requirements and offer real-time location information.
At less than US$70, the cap is one of the cheapest telematics devices on the market, but will only operate with Perkins mechanical and electronic engines.
During the anniversary event, Perkins' senior technical steward, Duncan Riding, described the emissions standards of Stage V, and offered the Perkins view that the diesel internal combustion engine would be the practical choice for use in heavy construction equipment for years to come.
He explained that, not only do the stage V regulations reduce the particulate emissions to 0.015g/kW.hr – a 120 times reduction from pre-Stage 1 emissions – they also limit the number of larger particles, with combustion particles generally being less than 2.5 microns (or a quarter the size of pollen particles).