Pier of Puerto Cortés nears completion
By Thomas Allen10 November 2017
After an investment of US$145 million from the Central American Port Operator (OPC), the new pier at Puerto Cortés in Honduras is expected to be operational in June 2018.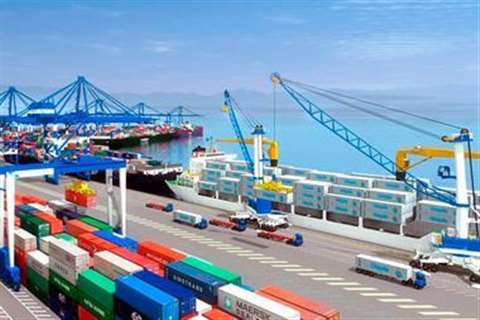 With a length of 350m, it will be able to serve super post-Panamax vessels that measure 326m in length and have a capacity of 9,000 teu (twenty-foot equivalent). The pier will have a depth of 14.5m.
By the end of the first phase of the project, the port will be equipped with two new gantry cranes that can be operated simultaneously to increase the capacity of the terminal by 50%.
The second phase of the project, which is expected to be completed in 2023, will see the pier being extended to 550m. The addition of four next-generation gantry cranes and six super post-Panamax cranes is also being considered.
According to OPC, the new container dock will serve ships sailing through the new Panama Canal, and by 2023 it will be able to move 1.8 million teu.
General director of OPC Mariano Turnes said that the operator had the future expansion of the port in mind. By following best international practices and introducing state-of-the-art technology, the intention was to provide first-class infrastructure.
Turnes added that new processes would be adopted to optimise operations – by allocating pre-defined arrival time slots for ships, waiting times will be reduced.