Profit up at FCC
By Sandy Guthrie31 July 2017
Spain's FCC Group is claiming an increase in net profit of 64% in the second quarter of 2017, compared to the first quarter of the year.
For the first half of 2017, the figure was €56.5 million, which the company said was a 3.1% increase year-on-year despite "sizeable extraordinary items" booked in the first half of 2016. It said this was obtained by incorporating income tax, income from discontinued operations and minority interests into income before taxes from continuing operations.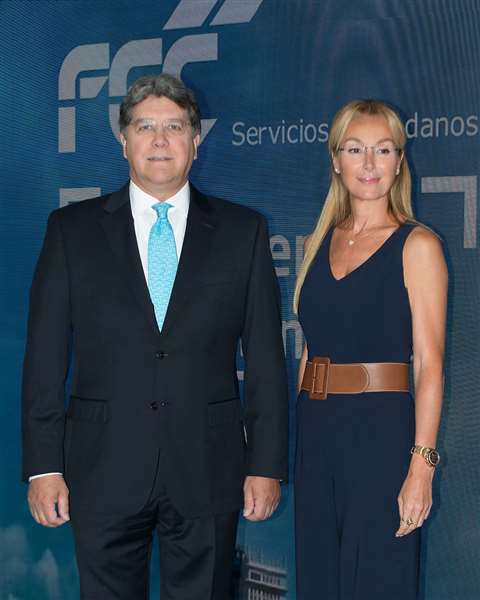 Group revenues at the environmental services, infrastructure and water management company, which is majority owned by Mexican billionaire Carlos Slim, declined by 3.4% in the first half to €2,789.6 million. FCC said this was due entirely to the deconsolidation of the Giant cement business in the US from November 2016, and to the Euro's strength against most of the currencies in which the group operates.
Adjusting for both effects, FCC Group revenues were said to have increased by 2.1% year-on-year in the first half of 2017.
FCC Group EBITDA (earnings before interest, taxes, depreciation and amortization) increased by 0.4% year-on-year, to €376 million. The company said that excluding the deconsolidation and the adverse currency effect, EBITDA would have increased by 4.8%. It said this EBITDA performance reflected a policy of focusing on the most profitable operations, reducing structural costs – by 23% year-on-year – achieving synergies across the group, and enhancing productivity.
The construction segment in the first half recorded €33.6 million, which FCC said was 4.4% more than in 2016. The cement segment's EBITDA declined by 35.7% to €29.6 million, said to be mainly as a result of deconsolidating Giant and, to a lesser extent, of operating performance in Tunisia, where sales declined and the Tunisian Dinar depreciated sharply.
In early July, after its annual general meeting, CEO Carlos Jarque and chairman Esther Alcocer Koplowitz said that the company had "achieved the solidity" needed to continue with its proposed growth plan, adding that synergies between business areas had meant a culture change