Quiet efficiency from New Holland's iNDr
By Chris Sleight17 July 2009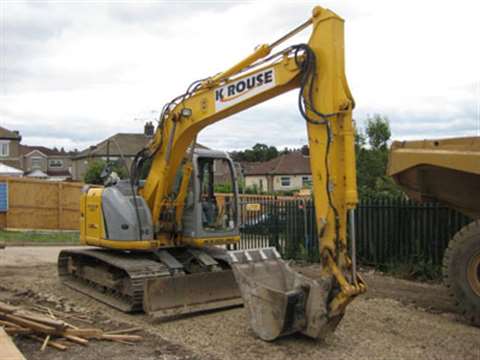 Following its European launch last year, New Holland's integrated dust and noise (iNDr) cooling system is winning praise from customers. The -10dB reduction in noise is proving a huge advantage when working in urban sites. In addition, the system cuts fuel consumption
One advocate of the system is civil engineering contractor K Rouse Engineers. Owner and managing director Kevin Rouse said, "The iNDr system is very efficient and particularly useful when operating in cities, particularly at night time, allowing operators to work longer hours, thus causing minimum disturbance. The drop in noise levels proved to be advantageous around residential and congested areas where there is heavy traffic. It has proved its reliability, stability and productivity."
It is not just urban construction where the iNDr system is proving its work. David Rutherford, proprietor of D & I Rutherford Limited and Maclean Ardgay in the UK, says there are other areas where it has proved its worth. "The fuel efficient and environmentally friendly machines are great for working in built-up areas as well as national parks, where there is a high level of environmental sensitivity," he said.
As well as being appreciated by contractors working in delicate areas, rental companies are seeing an advantage in the system. Simon Tomblin of Rocket Rentals in the UK said, "Customers have commented on how quiet the machine is to operate and that has become a real talking point. Good fuel consumption means we can get 12 to 14 operating hours without refuelling, which has increased productivity."
The iNDr cooling package is standard on New Holland's 7, 8, 13, 22 and 23 tonne class tracked excavators - theE70B, E80B, E135B, E225B and E235B.