Railway project a 'priority' for Brazil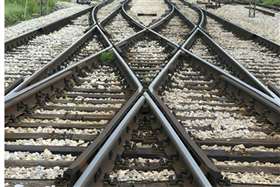 The Brazilian government hopes to auction the rights to a US$3.8 billion project in 2018 to build and operate a 1142km railway line to move soybeans and other grains from Brazil's Mato Grosso farming region to expanding ports in the country's Amazon region.
Once completed, the railway, known as 'Ferrograo' (Grain Railway), is projected to be able to accommodate the transport of up to 20 million tonnes of grain per year by 2025 and will cut freight costs by 40%.
China Communications Construction Company (CCCC) and Estacao da Luz Participacoes Ltda (EDLP), a Brazil-based consortium of international commodities-trading houses are reported to be interested in the project.
The railway is a priority project under the Brazilian government's public-private infrastructure development program and is also expected to receive funding from the country's state-owned development bank Brazilian National Development Bank (BNDES).
Under Brazil's current auction plans, in the final stage of public review before presenting to government auditors for final approval and preparation of a bid tender and concession contract, investors are expected to finance the project with 30% direct investment capital and 70% debt.