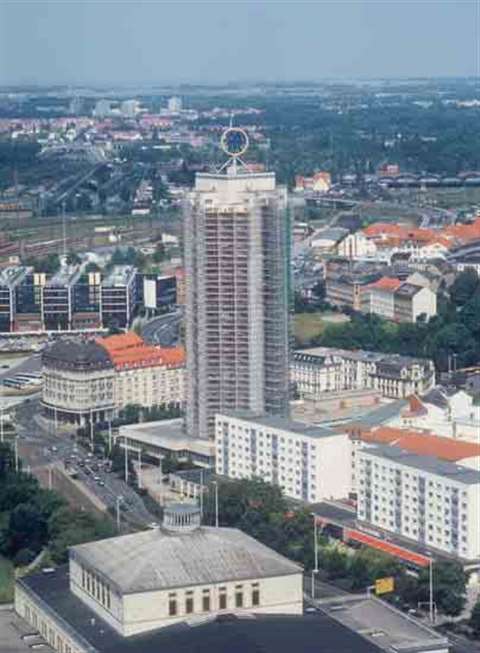 As part of this work, the whole facade had to be thermally insulated to meet the latest standards, the balconies had to be resealed and new windows fitted. Denzlingen-based contractor Paul Becker GmbH therefore erected a massive facade scaffold covered with nets in the colour of Saxony-green and white.
Becker used Layher's SpeedyScaf to erect a scaffold structure covering 10000 m2 around the octagonal building in just five weeks. The design of the components used in the structure mean that the lower assembly frames and spindles could withstand extremely high loadings, with the latter being subjected to weights of up to five tons.
The recessed balconies on every second side of the eight-sided building posed the biggest challenge to the contractor. Special structures had to be designed and fitted to provide effective access.
Renovation work is due to be completed by October 2005, at which time tenants will reoccupy the 208 apartments in the building.