Resilient Algeco feels drag in UK
Although profitability in Europe was held back by the UK, Algeco enjoyed a strong third quarter in 2019, with total revenues up 3% to €260 million, compared to the equivalent period in the previous year.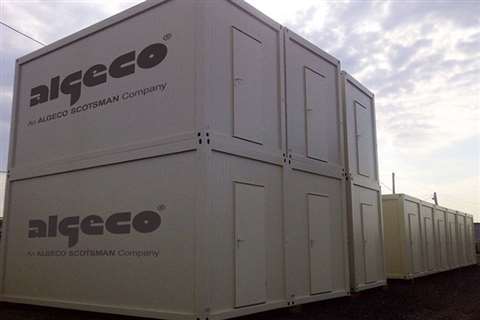 A 16.3% drop in the modular space specialist's underlying EBITDA (earnings before interest, taxes, depreciation and amortisation) to €67 million was attributed primarily to the non-recurrence of a large, high-margin used unit sale in the third quarter of 2018.
Sunny Thakrar, Algeco's Chief Financial Officer, said, "We have delivered a solid performance in the third quarter with EBITDA growth in France and ENSE [eastern, northern and southern Europe] offset by weakness in the UK.
"We have clear priorities for driving profitability across the group and will continue to balance cash conversion with investing in the business."
Modular space leasing revenues were marginally lower than in the equivalent quarter of 2018 because, although revenue per unit increased by 5.5%, 6.2% fewer units were rented.
The rise in revenue per unit was helped by a 16% increase in value-added products and services, as well as 1% growth in the average rental rate.
Thakrar added, "We were delighted to complete the acquisition of Buko after the period-end, and our disciplined approach to M&A [mergers and acquisitions] will remain a core component of our growth strategy."
Algeco was ranked 9th in this year's IRN100 league table of the world's largest rental companies, having generated revenues of €955 million in 2018.