Riwal secures new credit
By Euan Youdale10 July 2018
The Netherlands-based Riwal has arranged a new €375 million senior credit facility.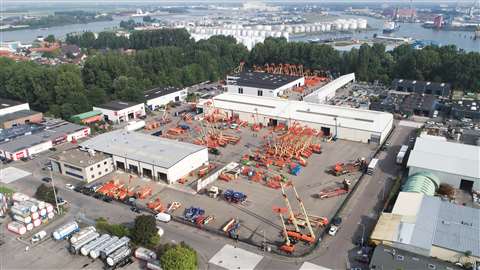 Taking advantage of favourable market conditions, the new facility is replacing an existing €220 million credit facility and has a maturity ending in 2023 with two one-year extension options, potentially lengthening the period to June 2025.
The margin of the credit facility has been lowered, reflecting Riwal's strong balance sheet and performance, said the company. The credit facility will be used for capital expenditure, general corporate and working capital purposes and will help support Riwal's international growth strategy, including acquisitions.
René Timmers, Riwal's chief financial officer, said, "We are pleased to announce the arrangement of our revolving credit facility with our core banks, which improves our debt maturity profile. We appreciate our strong banking relationships and the confidence that this commitment reflects in our business model."
The credit facility is provided by a syndicate of five Netherland's-based and international banks, namely ABN AMRO, Commerzbank, Deutsche Bank, ING and Rabobank. Rabobank has been mandated as coordinator for this transaction and ING Bank will play the role of agent.