Rotating telehandler from Magni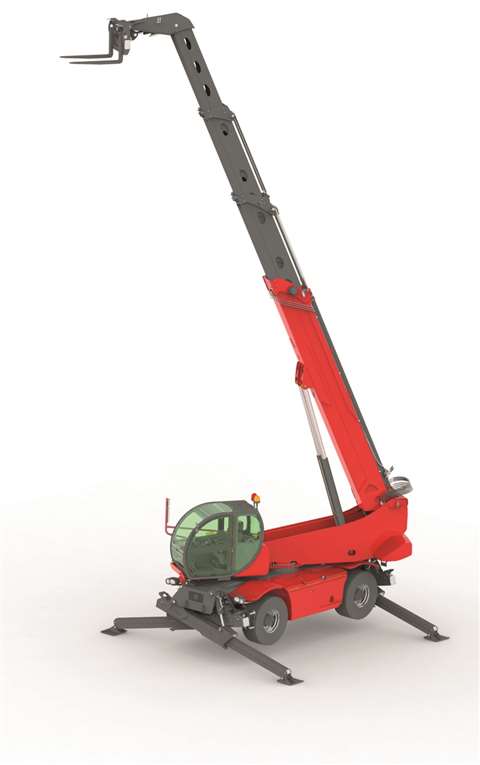 Italian telescopic handler firm Magni is introducing its RTH 8.25 SH, an 8 ton-class rotating telehandler, at Intermat 2018.
Magni said it would use Intermat as a showcase to present its latest products including the new SH models – a range that is now 10 in total. It said that they represented a step forward compared to the Smart S and S range, as their lifting capacities were said to have been improved without affecting their compactness and weights.
It will also show the 46m RTH 6.46 SH, which it said was the tallest rotating telehandler in the world, with a seven-section boom. Distribution of this model began last year. The company's scissors platform range will also feature at the show.
Magni said that for 2018, it expected an even busier time as it would expand its ranges with two new models.
It added that it had recently hired more than 30 people in different departments throughout the company and in various countries. It has also established two new subsidiaries – Magni Telecopic Handlers UK, on the south coast of England, and Magni TH France, based near Nantes, in north west France.