Russian contractor celebrates 20 years in style
Russian demolition contractor Raz-Max has celebrated its 20th anniversary with a visit from Finnish Eurovision winning rock band Lordi.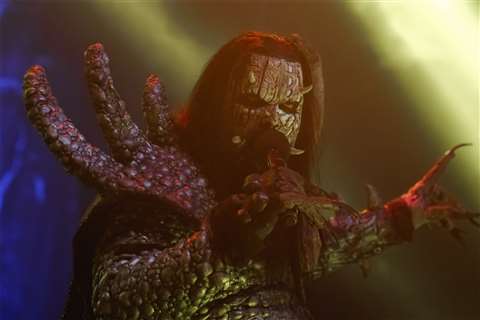 The D&Ri100 listed company, which has also been shortlisted for next week's World Demolition Awards, held the event at Basil Island in its native St Petersburg and the famous group helped out with the celebrations.
Away from the larger than life musical entertainment, managing partner Sergey Efremov addressed the audience – which included representatives of government, public bodies and industrial groups.
Raz-Max said it was the first specialist business of its kind in Russia when it launched, taking on jobs previously done by construction companies and introducing specialist equipment and attachments to the market in the process.
Since then it has completed more than 3,000 projects during its 20 years, ranging from mines to railway stations.