Ruthmann announces record revenue and Intermat line-up
By Euan Youdale25 March 2015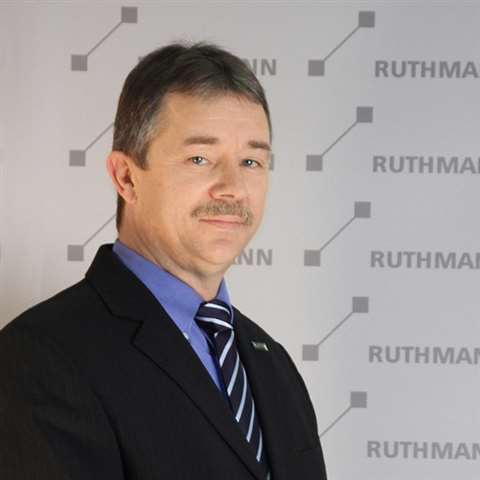 Ruthmann has announced a successful 2014 with more than 500 units sold during the year, amounting to a revenue of more than €109 million - a record for the company.
The company said the sale of its Steiger truck mounts had increased steadily during 2014 as the positive upward trend of recent years continued.
General manager Rolf Kulawik, commented on the results, "We are very proud of the progress we have made. In addition to our T series, the positive sales figures can also be attributed to the Steiger TB 220, TB 270, and especially the TBR 220 models."
He added the TU 285 and Height performance series, expanded in 2014 with the Steiger T 400, had also helped the company's revenue increase.
"Many orders came from our core markets Germany, Austria, and Switzerland, but export sales also reached a new high. The new T 190 and T 230 models and diverse Versalift products accounted for an increase in orders from municipalities.
"Ruthmann Service remains another driving force behind our success, adding €13.5 million to our bottom line in 2014."
The company anticipates further growth for 2015 in all areas. "As part of the ongoing innovation campaign, customers can expect to see new and exciting developments in the months ahead," said a company spokesman.

Ruthmann is using Intermat 2015 to show its latest products including the Steiger T 480, making its world debut at the event. The model can achieve full reach above 20 m working height and will be mounted on a Volvo FMX all-wheel drive, 3-axle chassis at Intermat.
Another highlight at the show will include the new TB 270+ in the 3.5 tonne category.
Administrative director, Uwe Stapper added, "In 2015, Ruthmann will further invest in its after sales service activities across Germany. The investment programme will be further enhanced by several million Euros.
"Several projects, such as the LED light conversion as part of the Ecoprofit initiative, have already been launched. Ruthmann will continue to make improvements that benefit our business partners and employees alike," Mr Stapper added,