Sales rise for Manitou in 2014
By Euan Youdale04 February 2015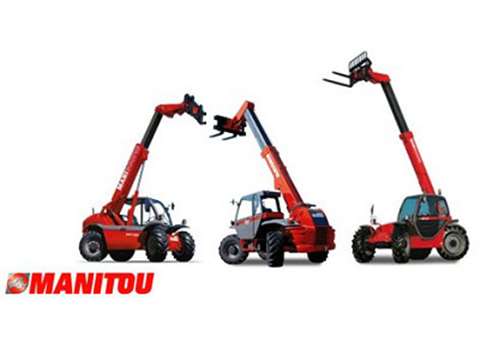 Manitou group saw sales increases in all its three divisions for the full 2014 financial year, although the Material Handling and Access division (MHA) reported a drop in sales during the fourth quarter.
With sales in the fourth quarter of €193 million, the MHA division, which includes access equipment and telehandlers, reported a decrease of 6% compared to the fourth quarter of 2013 - being more directly impacted by the slowdown in the market in France and the Russian crisis, said the company.
The full financial year 2014 closed with 4% growth driven by the construction sector but with a slowdown in the agricultural and mining businesses. It should be notice that the industrial material handling business replacing the distribution of Toyota products increased strongly in France as well as in Europe. From a regional perspective, growth was particularly sustained in the UK, central Europe and northern Europe as well as in North America.
The Compact Equipment Products division (CEP) reported sales of €63 million, an increase of 27% compared to the sales in the fourth quarter of 2013. Sales for the full year grew by 17%, mainly driven by the North American construction market, especially regional rental companies, as well as successful commercial developments in the APAM region.
The Services and Solutions Division (S&S) reported an increase in sales of 9% compared to the fourth quarter of 2013 at €54 million. For the full year period, the division achieved sales of €206.8 million, which represents 17% of total group sales.
The structural re-organisational of the company, which includes the three divisions above, was finalised during the quarter and the company said it could now focus on strengthening its position and the development of new business activities.
Michel Denis, Manitou's president & CEO, said, "With the exception of southern Europe which was adversely impacted by the French and Italian economies, the other regions completed the year in a growth position, despite the slowdown which burdened the agricultural sector in Latin America as well as the political and financial crisis impacting the Russian-Ukrainian region.
"Within this very contrasted environment, order intake in the fourth quarter grew, permitting us to close 2014 with an order backlog above the level at the end of 2013.
During the year, the group also continued the reorganisation of some production sites. "These changes will improve customer service and permit us to benefit from capacity made available in Decemberby the termination of the Toyota mast assembly contract (€17 million in 2014)," added Mr Denis. "Most of these initiatives had been completed by Q4 and all of them will be completed during the first quarter of 2015.
All of these factors lead us to expect that the sales trend for 2015, excluding the exchange rate impact, will be an increase of around 3%."