Sales up 24% for Volvo CE
By Andy Brown19 October 2018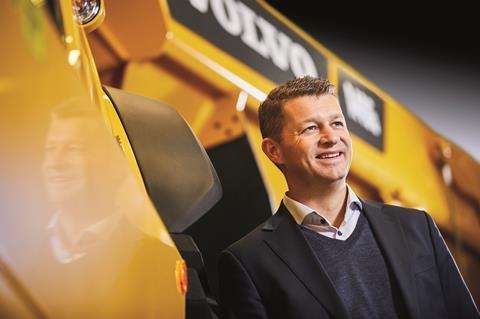 Strong growth in South America, China and Russia helped drive sales growth for Volvo Construction Equipment (Volvo CE) in the third quarter of 2018, according to figures released by the company.
Net sales in the third quarter increased by 24% to SEK18.6 billion (US$2.06 billion). Operating income was also up, rising to SEK2.58 billion (US$286 million) from SEK2.02 billion (US$224 million) in the corresponding period in 2017. This delivered a stronger operating margin of 13.9%.
Profitability was said to be positively impacted by higher equipment and service sales, improved capacity utilisation in the industrial system and good cost control.
Net order intake in the third quarter increased by 22% compared with the same quarter in 2017. This increase was largely driven by higher intake from China and particularly Europe, which saw order intake jump by 53%, thanks in part to large rental orders for compact machines.
North American orders also grew strongly, rising 47%, propelled by medium and large machine sales, and South America also saw order intake rise by a fifth.
Deliveries increased by 17%, to 16,861 machines in the third quarter.
Up to the end of August the European market was up 11%, driven by growth in Russia and stable demand in Germany, the UK, France and Italy. North America saw an increase of 19% over last year, thanks to demand for excavators, haulers, large wheel loaders and road equipment.
The South American market was up a quarter from the low levels of last year, buoyed by a stronger market in Brazil. In Asia (excluding China) the total market was 13% above last year. The Chinese market was 42% above last year, albeit with a slowing trend as the year progresses.
"It is encouraging that we have been able to sustain the strong development of recent quarters, with both sales and profitability being above the levels of last year," said Melker Jernberg, President of Volvo CE.
"Good demand in most markets for our range of competitive products helped to deliver yet another strong set of figures."