San Francisco 'world's costliest place to build'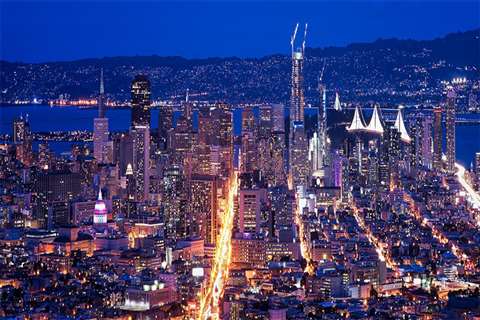 The San Francisco skyline - according to a report the city is the world's most expensive to build in
The US city of San Francisco has been named as the most expensive city in the world for construction projects, according to a report by Netherlands-based consulting engineer, Arcadis.
The second most expensive city on the list is New York, with Hong Kong at number three and Toronto and Boston making up the rest of the top five. With four cities in the top five of the list, North America is the world's most expensive region in which to build, according to the report.
In 2017 the table was topped by New York followed by Hong Kong, Geneva, Central London, Macau, Copenhagen, Stockholm, Frankfurt, Paris and Vienna – a more diverse geographical list than this year, where North America dominates.
The report stated: "The relative strength of the U.S. dollar is a key factor influencing the positioning of cities in the index this year. The strong dollar places North American cities higher in the index compared to markets where the domestic currency is relatively weaker against the greenback.
"Construction demand growth has also played a key role. Markets where demand is strong typically see price inflation, increasing the costs of construction for clients and investors."
The report also looked at the fastest growing construction markets in 2018. The clear market leader was Qatar, where year-on-year expansion is running at 15% with the UAE second, where it is 10%. Number three on the list was the Philippines, with the rest of the top ten being made up by, in order: Vietnam, Indonesia, India, Sweden, South Korean, China and the Netherlands at number ten with growth of 5.1%.
To read the report in full click here