SC&RA awards member companies for safe operations
By Hannah Sundermeyer16 June 2022
The work that SC&RA member companies do each year is some of the most complicated, awe-inspiring, impressive work on the planet. So, each year, the Association formally recognizes outstanding achievements by both member companies and individuals.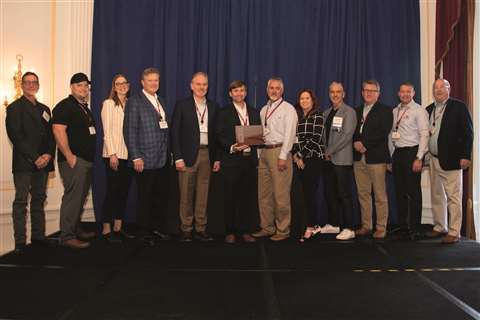 SC&RA's internationally recognized awards program showcases just how much SC&RA members value safety, ingenuity, perseverance and altruism. Each year in April, awards are announced and presented at the Annual Conference, with the exception of the Crane & Rigging Project Safety and Crane Rental Service Awards, which are awarded each month.
Coinciding with this year's SC&RA Annual Conference, in April, the Association recognized an assortment of individuals and companies with 2022 Transportation Safety Awards and Crane & Rigging Safety Awards.
On the Crane & Rigging side, 17 member companies received a Crane & Rigging Zero Accidents Award, 25 companies received a Crane & Rigging Safety Award, five companies earned a Crane & Rigging Safety Improvement Award, 69 individuals representing 15 companies received Crane Operator Safety Awards and 12 individuals, representing five member companies, were recognized with a Rigger Safety Award.
As for the total on the Transportation side, six member companies received a Transportation Zero Accidents Award, five received a Transportation Fleet Mileage Category Award, two earned a Fleet Safety Improvement Award, five earned a Fleet Safety Award, five received a Driver Safety Award and one driver from an member company was recognized with the Million Miler Safety Award.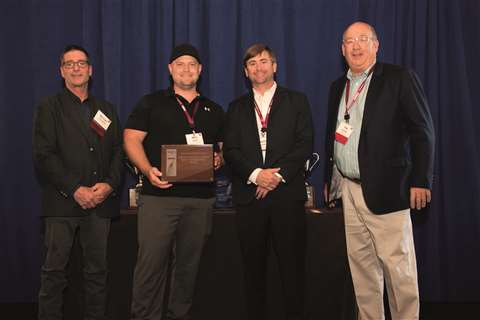 One of those Transportation companies was a first-time winner – Advanced Freight Dynamics – which took home Transportation awards for Zero Accidents, Fleet Safety and Driver Safety.
"Personally, I am so very proud of every single one of our employees and contractors," said Alana Lyons, operations manager. "Without this great team, we wouldn't be where we are today. That said, we're blessed to be recognized by SC&RA. Earning these awards and being recognized amongst our colleagues gives our employees and contractors more ambition to continue great service – in order to continue to be recognized year after year for their hard work."
A Transportation Zero Accidents Award goes to a company which demonstrates zero recordable accidents in the past year. A Fleet Safety Award represents a reduction in a company's accident frequency rate for miles traveled, compared to their previous year accident frequency rate. And a Driver Safety Award recognizes a company/recipient for accumulating five years of accident-free driving.
Lyons also indicated that her customers are quite pleased to know that their products are being handled by a safety-award-winning company, which is ultimately a core component of daily operations at Advance Freight Dynamics.
"From load planning all the way to delivery, safety is always a number one concern," she emphasized. "If you speak with any of our drivers, they will all express how happy they are to work for a company that takes such pride in their safety rating and works together as a team to assure that every load is hauled safely and securely."
Such collective buy-in actually trickles down into the hiring process, added Lyons.
"If the drivers don't appreciate the company they are driving for, it can be detrimental. We understand this, which leads to us being very selective about who we hire – as we have great synergy at present, and will only bring in new people that prove to be a good fit. At the end of the day, a trucking company is only as good as its employees."
What makes companies eligible for the awards? 
No stranger to SC&RA awards and industry recognition overall, Barnhart was honored with not only a Driver Safety Award this year, but also Crane & Rigging Safety, Crane Operator Safety and Rigger Safety awards.
A Crane & Rigging Safety Award goes to member companies who demonstrate superior safety records, achieving an incident rate of less than or equal to 2.1, plus an Experience Modification Rate (EMR) of 1.0 or less. Crane Operator Safety Awards are presented to certified crane operators who exhibit exemplary work achievements by accumulating 10,000 consecutive man-hours and, within that time, record zero incidents or accidents. And Rigger Safety Awards are given to riggers who exhibit exemplary work achievements.
Senior Vice President Jeff Latture knows that peer recognition through the SC&RA plays a key part in encouraging team members in their pursuit of professional excellence.
"We are particularly pleased when individuals from the company can be recognized for their safety performance, as most of business success is based on the decision of individuals."
While a lot of companies talk about safety, Latture knows there's more to it than that. "Making risk recognition and mitigation a part of culture is the key to success for any company, and has been for Barnhart," he stressed. "While we need programs and structure, our individual team members have made safe work for themselves and their coworkers part of their thinking and daily actions. This is a key driver for the company, and we're looking forward to continued high performance and improvement going forward."
Similar to Barnhart, PSC Crane & Rigging was recognized with Crane & Rigging Safety, Crane Operator Safety and Rigger Safety awards. For President and CEO Jim Sever, the acknowledgment comes full circle.
"Seeing our field members recognized for their technical performance achievements while remaining safe inspires me and increases my energy level to lead our company towards further success," he explained. "It also proves that PSC's 100/0 Safety Culture is pushing accountability and enabling a congruent workforce that is open to communication, finding solutions in a collaborative team approach and establishing initiatives for consistent improvements."
Additionally, said Sever, "Our field team members get to witness that good, safe work gets recognized not only locally but nationally and internationally. This positive reinforcement becomes a testament of their hard work and dedication to safety."
Ultimately, Sever confirmed, safety is discussed every day at PSC – within operations meetings, pre-job meetings, as well as jobsite safety observations. "Our belief is that there is one hundred percent accountability with zero incidents, excuses or blame," he said. "However, it's the actions and behaviors that lead to a successful safety culture. When a near miss or an incident occurs, we've developed communication channels to acknowledge the incident, determine the root cause and establish immediate educational materials to share throughout the entire company. Incidents and near misses must be communicated immediately following, or discipline will be enforced."
At PSC, noted Sever, every layer of the organization is expected to complete, and is graded on completing, site observations. "Instead of the 'gotcha' approach, these observations are focused on a 'Learning Organization' approach, whereby education of the regulations and expectations are discussed. Learning from the field team members about their challenges and enabling communication allows us to strive for the safest execution as a team, and not as individuals."n
To view the SC&RA crane and rigging safety winners, visit www.scranet.org/crsafety2022. To view the transportation winners, visit www.scranet.org/transportsafety2022.