SC&RA shines a spotlight on safety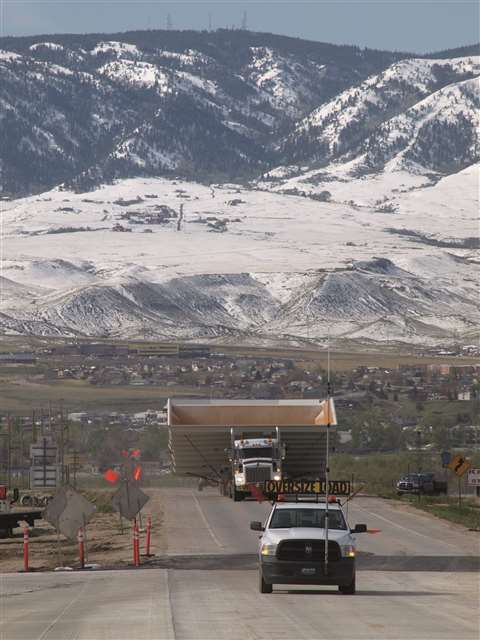 Many SC&RA member companies consider a Safety Award a monumental accomplishment that speaks to their mission, vision and values for years to come.
Each year, SC&RA formally recognizes outstanding achievements by member companies and individuals. SC&RA's Awards Program showcases members' commitment to safety, ingenuity, perseverance and altruism. All of the awards are recognized and presented at the Annual Conference in April except for the Crane & Rigging Project Safety and Crane Rental Service Awards, which are awarded each month.
Within an industry that commits itself to safety with relentless precision, the Safety Awards shine with a distinct brightness among the many honors on the list.
In some ways, SC&RA Safety Awards allow the industry's best and brightest to shine even more brilliantly – an honor that reverberates through government officials, customers and the general public, and speaks volumes about an operator, a team, a front office and ultimately, a company.
More than anything else, an SC&RA Safety Award is a shared experience that often honors a collective set of values and a common focus on moving the industry, one's career and one's company consistently forward.
Jonelle Anderson, Director of Marketing with NessCampbell Crane + Rigging, can certainly speak to the iterative value of SC&RA Safety Awards. Her company recently celebrated four operators – two each in their Seattle and Portland divisions – who received 2018 Crane Operator Safety Awards. They're maximizing said value by using it as an internal marketing tool.
"It's an inside-out growth mechanism – our workforce gets stronger through this recognition, and as a result, we get stronger as a company," she stressed.
"To speak to that, to nominate employees for an award, and then have them win an award from an outside association … these guys are beside themselves … so appreciative and excited to receive it."
Association members for over 35 years, NessCampbell is pursuing a substantial commitment this year to show employees the collective value that comes with an SC&RA membership, according to Anderson. "Not only are we trying to push the SC&R Foundation for scholarships and grants – and getting our employees more educated with that – we also really want to promote that education … to let them know that we belong to this association and these opportunities are there for them," she explained. "We want them to be thinking: how can I improve myself and better my career?"
For the four recently awarded operators at NessCampbell, that sense of belonging and camaraderie came with a presentation day and luncheon – further confirming to those recipients that their commitment is both appreciated and returned.
"It was really special to make the call to these guys," said Anderson. "It further validates our mission as a company and ripples through the workforce."
"But even internal marketing comes with challenges. "There are so many qualified candidates for safety awards at NessCampbell," Anderson pointed out. But on a jobsite, so many other factors are involved – where someone might not be liable for something that did occur on site – but because they were on site, that affects their ability to fall into this category. One little thing can affect whether or not someone is a candidate – and we have so many employees who know that safety is the number-one priority. A jobsite is risky business."
Mutual respect
Matthew Orr, Trucking Manager at Global Specialized Services, LLC (GSS) certainly understands challenges and jobsite risk. GSS was recognized as a recipient of the 2018 Transportation Fleet Safety and Zero Accident awards.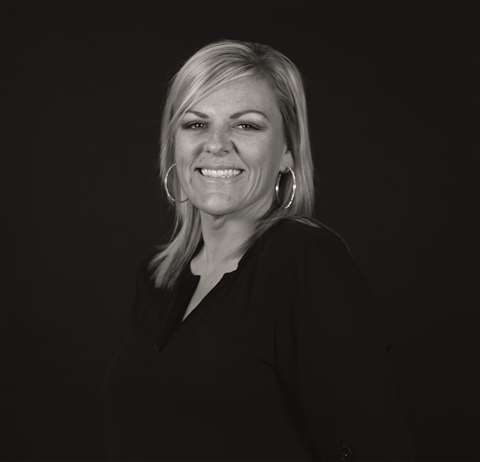 "It's always exciting to look at the SC&RA transportation award ceremonies and see how much effort has been put into projects," he noted. "From the first presentation I witnessed, I knew we wanted to be a part of the nominated groups."
Orr emphasized that what most people see "going down the road looking pretty cool" is a delicate system of intensive planning, time and effort. "Behind the scenes is where the work is put in," he said. "Route surveys, permit coordination, bridge studies, engineered drawings, contacting local authorities, getting the unit loaded perfectly, tying it down and preparing for travel – this is where the real work comes in."
Admitting that an SC&RA membership has helped him personally, as well as empowered the continued success at GSS, Orr believes the award itself carries plenty of distinction. "The recognition vibrates throughout the industry. The heavy haul group is a small world and everyone in the industry helps each other. When recognized for these awards, the other people in this industry see what you do as a company and respect you for it. Even if you don't win the award, it's a great experience for the company and the team – something they can carry with them into future years."
Powered by commitment
Another component that goes into any safety award is sacrifice – a concept that often goes without saying in this industry – but isn't any less important because of that expectation.
As Corporate Safety Director at Superior Rigging & Erecting, Inc., Robert Nugent believes the sense of ownership and achievement he sees exemplified by Superior's employees, when they realize the results of their hard work, has paid off.
Superior was recognized as a Crane & Rigging Safety, Safety Improvement, and Project Safety Award Winner.
"Our employees sacrifice time away from their families to come to work on some of these jobs, and their unwavering commitment and humility is the reason we take their safety so seriously," he assured. "It's been said many times in a variety of ways: our employees are our most valuable asset. And to that end, the motivating factor behind this safety culture is the pride we take in our team."
Chris Vlk, President at Dobson Industrial Inc., echoes that notion. "Our motivation for entering was to showcase the hard work put in by our employees over the course of a year. It's a total team effort to have zero accidents in a year with the thousands of labor hours worked by our employees."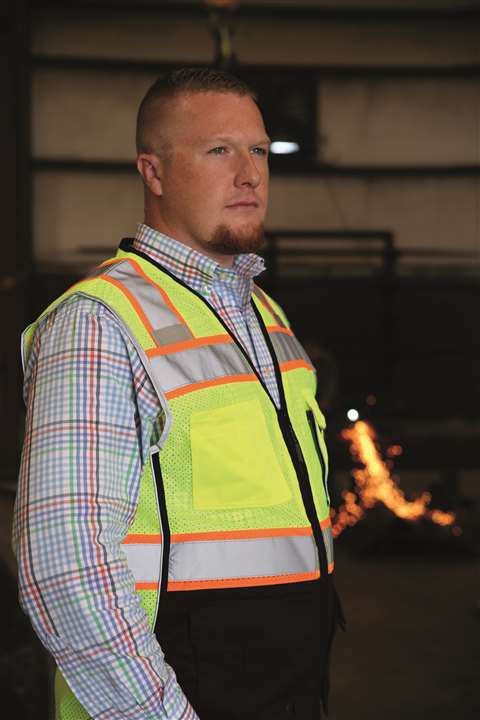 Dobson Industrial was awarded SC&RA's Crane & Rigging Zero Accidents award, as well as a Crane & Rigging Safety Award this year.
As one of SC&RA's original founding members – in business since 1947 – Dobson Industrial considers a safety award a constant reminder that the company's values and focus haven't wavered. "We're not the biggest, flashiest, most technologically advanced company by any means," said Vlk, "but we still follow the core values that were established by our founders: providing quality, safe, on-time and on-budget projects for our customers. These awards reinforce that commitment."
For Dobson's particular award, Vlk underscored the true importance of such an achievement, regardless of the challenges that came along the way. "The biggest challenge in winning these particular awards, obviously, is that you have to have zero accidents," he said. "It sounds easy enough, but when you think about all the moving parts in your organization on a daily basis, it's pretty incredible when it's accomplished. It really says a lot about your employees, culture and the programs that you have in place to achieve such an accomplishment."
He added that the distinction also reiterates to the industry and public that Dobson Industrial is no fly-by-night outfit. "The value to Dobson by winning these awards is that it lets everyone else know that we are serious about what we do."