Second hand Tadano to Sweden
By Niamh Marriott28 January 2022
Swedish crane service provider Hellsbergs Entreprenad has taken delivery of a used Tadano ATF 130G-5 all terrain crane.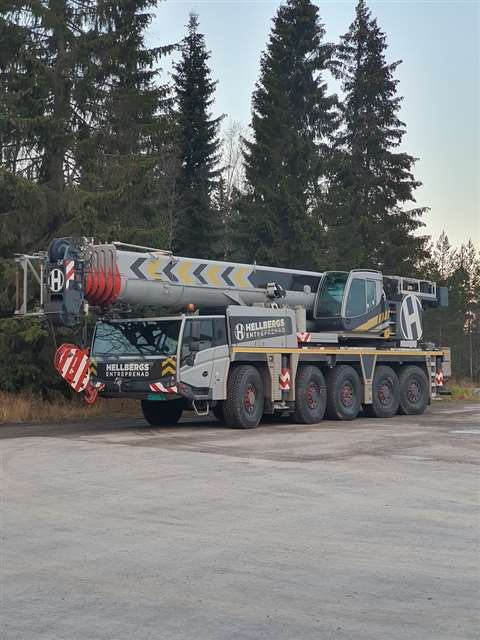 Jens Sundqvist, co-proprietor of Hellbergs said, "We urgently needed an assist crane for a job at a wind farm, and we needed it right away. The used came just in time."
The all terrain crane had found its way to Sweden in 2016, was in perfect condition and had relatively few operating hours on it after five years, Jens said.
"That's why we didn't really hesitate and instead acquired it right away with the offered level of equipment," he said.
He added that he had zero worries about the reliability of his new used unit and was pleased with the crane's high quality.
Watch Wiesbauer performed a tandem lift with its new Tadano AC 7.450-1 and a Demag AC 500-2 at the Port of Heilbronn in Germany by clicking here