Shortlist for €2.8 billion UK project
By Sandy Guthrie13 August 2015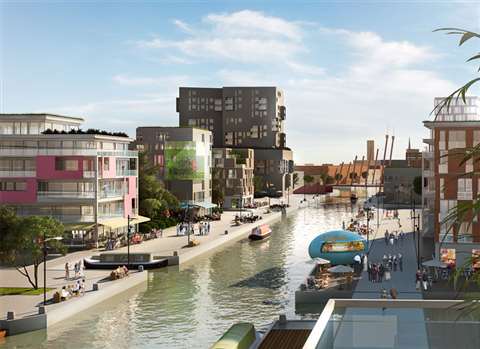 The shortlist for the second stage in the selection of master developer for a £2 billion (€2.8 billion) residential project close to London, UK, includes Taylor Wimpey & Dorchester, Berkeley Homes, Barrett & Segro, PCPD & Wilmott Dixon, and Peabody.
The Meridian Water Development is an 85ha project adjacent to the waterside environment of the Lee Valley Regional Park, in Enfield – 20 minutes north east of Central London. The project was announced in 2012.
Enfield Council said the appointed developer's role would be to provide 8,000 new homes, a full range of neighbourhood facilities and create 3,000 jobs by 2035, as well as drive the wider regeneration of north London.
The winner will be announced in early 2016.
Enfield Council's cabinet member for economic regeneration and business development, Cllr Alan Sitkin, said, "I am delighted to see the shortlist contains developers of international renown, and I am really excited about who our successful partner is going to be. They will be instrumental in helping us deliver this ambitious scheme to create thousands of homes and jobs in a superb waterfront environment."
The Council has appointed a multi-disciplinary team, comprising architects Karakusevic Carson Associates, leading planners ARUP, and international landscape architects OKRA, to advise the Council throughout the project.