Skanska profits drop
By Steve Skinner04 November 2008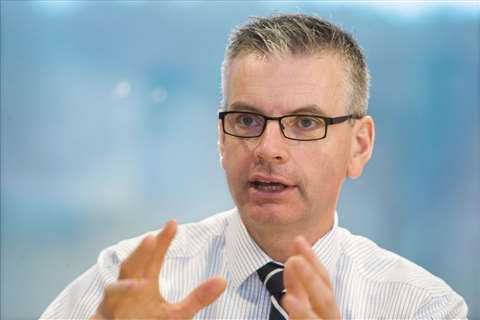 Sweden's Skanska Group recorded third quarter profits of SEK 1,2 billion (€ 122 million), down -3% on the same period last year. Overall Group revenues also slowed marginally with sales in the third quarter of SEK 36 billion (€ 3,6 billion), down -0,9% on the same period last year.
In the construction division, third quarter revenues increased by +4,5% from SEK 34 billion (€ 3,4 billion) in 2007 to SEK 35,5 billion (€ 3,6 billion) in 2008.
"Skanska's construction business units in Sweden and Poland as well as the US and Latin America showed strong earnings," said Johan Karlström, president and CEO. "In residential development, markets are continuing to weaken however, with stagnation in Denmark and Norway and a slowdown in Finland and Sweden.
"We are living in a period of turbulence in the financial markets. It is too early to say exactly how this will affect us, but it is clear that several markets in construction and residential development are already slowing and we will enter 2009 with expectations of lower, and in certain cases negative growth," said Mr Karlström.
"We are reviewing all of our operations, analysing to what extent we need to adjust our organisation and cost structure in response to a lower business volume. The costs of these adjustments will impact the fourth quarter," confirmed Mr Karlström.