Skyjack's new ZoomBoom model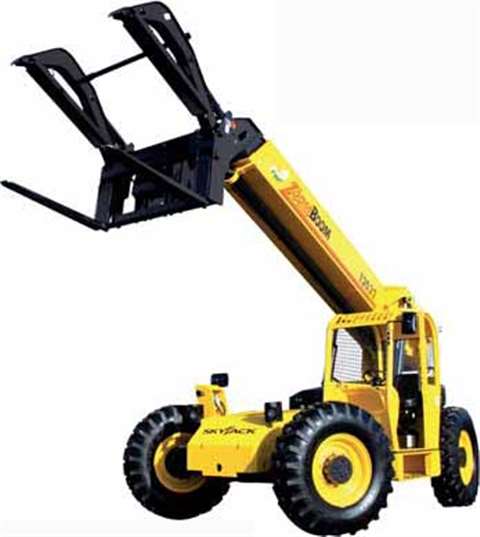 Following last year's acquisition of the CareLift ZoomBoom line, Skyjack announced the addition of the ZB12032 to its telehandler lineup.
The unit, currently manufactured at the existing facility in Breslau, ON, has a capacity of 12,000 pounds and a lift height of 32 feet.
Skyjack said the model continues the design and rugged construction that other Zoom Boom models have. It features a Cummins QSB4.5C 110 turbocharged diesel, Dana three-speed transmission, and Dana 213 axles.
The unit is pick-and-carry machine designed specifically for pipe handling operation, pole yards, public utilities and precast plants. The 10,000 pound pipe grappler attachment can handle pipe from 4 to 24 inch diameter.
Skyjack's ZoomBoom line includes nine models ranging in capacity from 6,000 to 32,000 pounds, with lifting heights from 32 to 56 feet. The company will move manufacturing closer to its facilities in Guelph, ON with a targeted date this summer.
Deliveries of the handler will begin in March, said Dave Bristow vice president of sales and marketing, telehandlers. The follow up model, the ZB12044, will be released later this year, he told ALH.