Small sales rise at CRH
By Sandy Guthrie21 November 2017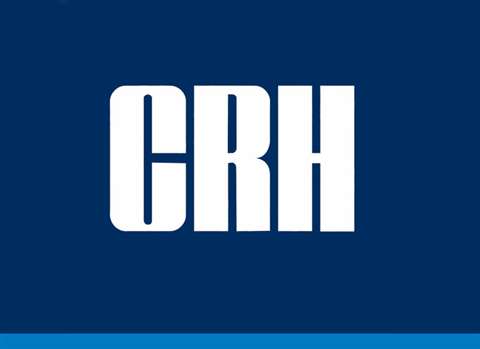 A 2% rise in sales for the first nine months of 2017 has been reported by CRH, the Irish-based international building materials group.
In a trading update for the third quarter, CRH reported that cumulative sales for the nine months to the end of September amounted to €20.7 billion, an increase of 2% compared with the same period in 2016.
On a like-for-like basis, sales were also 2% higher than 2016.
CRH said that third quarter trading had benefited from continued underlying growth in the Americas, although some operations had been hit by adverse weather and hurricane activity.
It said momentum remained positive in Europe, while in Asia competitive market conditions continued.
EBITDA (earnings before interest, taxes, depreciation and amortization) for the nine months to the end of September was said to be €2.43 billion, an increase of 2% compared to 2016.
Looking ahead to the full year, CRH said it still expected another year of progress for the group, with the current momentum continuing for the remainder of the year.
CRH estimated that EBITBA, including discontinued operations, would be €3.2 billion, compared to 2016's €3.13 billion.
So far this year, the group has spent around €1.34 billion on 27 acquisition or investment transactions. It's divestments were worth €165 million.
In the Americas, about €690 million was spent on 18 acquisitions and one investment. The materials division completed 11 bolt-on acquisitions, including two in Canada adding a further 2 billion tonnes of aggregates reserves. The products division completed seven acquisitions and one investment, at a cost of around €165 million.
In Europe, about €650 million was spent on eight transactions – five acquisitions and one investment in Europe Heavyside, and two acquisitions in Europe Distribution.
The largest acquisition to date in 2017 was Fela, a lime and aggregates business in Germany. This brought 1 billion tonnes of limestone reserves to the group, with the company being acquired at the end of October 2017.
CRH has entered agreements to sell its Americas Distribution business and acquire Ashgrove cement company, with both transactions expected to closing early 2018. It has also entered into an agreement to acquire certain assets in Florida of Votorantim Cimentos North America, and Anderson Columbia Co. This comprises a 1 million tonne cement plant, 18 ready-mix concrete plants, and aggregates quarry, two block plants and nine gunfire facilities.
This transaction is expected to close in late 2017.