Solix acquires Steelwrist
By Leila Steed26 April 2019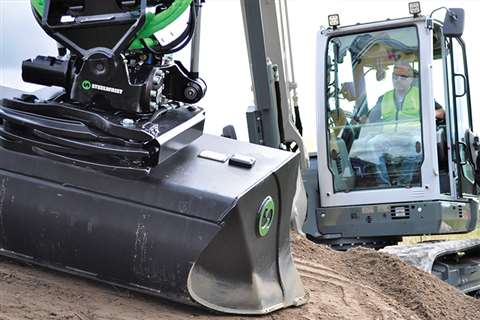 The industrial group Terratech and its daughter companies Steelwrist and SVAB Hydraulik are the latest companies to be acquired by investment company Solix.
Solix procured all the company's shares as part of its strategy to acquire Nordic companies operating in the industrial sector. According to Steelwrist, a strong product portfolio and international growth potential are both factors in Solix's acquisition strategy.
Terratech, which operates in 13 countries worldwide, has a product line that includes tiltrotators and quick couplers. The company also has several new products such as tool recognition, tool tip control and the quantum control system platform.
Quick coupler manufacturer Steelwrist said that both it and control systems manufacturer SVAB Hydraulik work closely with excavator manufacturers, and that the focus would remain on original equipment manufacturer (OEM) business for the foreseeable future.
Stefan Stockhaus, CEO of Terratech and Steelwrist, said: "We have a very good and forward-thinking cooperation with our OEM customers. Our tiltrotators and quick couplers are increasingly mounted on the excavator directly from our customer's excavator factory and with this we are able to support our own and our OEM customers' international expansion even faster. Also product development together with our most important customers will continue to be very high on the agenda."